To a large extent, the action in Europe is now driving the bus (and so far it's been a bumpy bus ride).
Without getting overly technical here, the EURUSD pair has been the fulcrum point for stocks and commodities lately – when the the global macro seesaw tips the euro lower it raises the dollar.  This means weakness for the prices of dollar denominated assets.  See my chart below: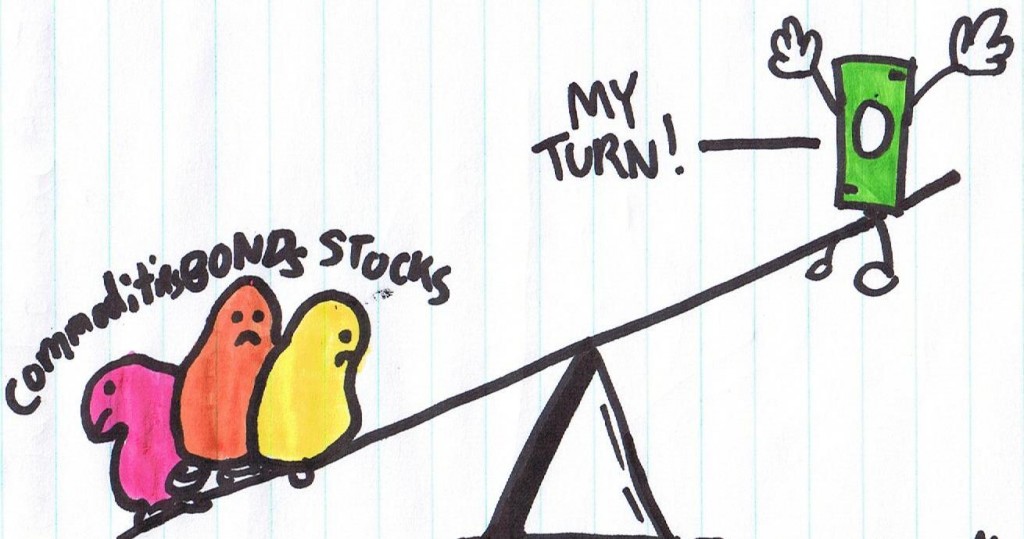 If it sounds like a giant game, you're right…that's exactly what it's become.  This is because there are no investors anymore, only speculators betting on short-term prices.
I've been asked how it is that last summer I was mocking the Greek (and Euro) debt crisis and now I'm fixating on it.  Good question.  The short answer?  Last summer Greek sovereign bonds were yielding 8% and I was otherwise occupied with gaming the coming QE2 extravaganza and getting into the new Eminem album.  This spring, however, Greece's bonds were yielding 16% and this week they're yielding 30%.
The thread has been pulled and the toga has now unraveled around their ankles.  This matters to us insofar as we could be looking at the re-rating of sovereign bonds in bank and insurance portfolios around the world.  If Greece is allowed to default (and politically the people on the street seem to want nothing more) then institutions around the world may be forced to reassess the carrying values of all kinds of sovereign bonds on their books.
This is the kind of stuff that actually matters.  If it sounds a lot like subprime, well, there are huge differences but the basic concept is the same – the worst of something contaminates other things that were thought of as high quality and above the fray.  As we learned the hard way not so long ago, when the shooting starts nothing is above the fray.
Anyway, I didn't set out to write a foreword to my friend Robert's blog post but I guess I kind of did.  If you don't have an understanding of how crucial this moment is, I implore you to run, not walk, to read Robert's succinct bullet sheet on the whole situation.  You'll be better informed for what's ahead and a more capable trader if you do.
Check it out: