There's been a steep decline in the "optimism" of investors since February, particularly in the non-retiree segment.
Here's the Wells Fargo/Gallup Investor and Retirement Index going back to 2000: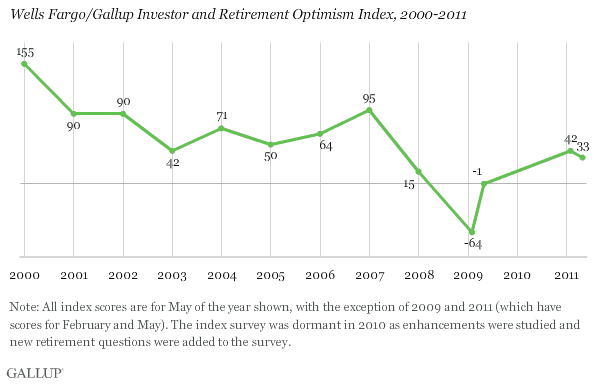 So what are investors more afraid of now than they were in February 2011, just a few short months ago?
Here's where that beginning-of-the-year enthusiasm really took a hit, the Sum of All Investor Fears, as it were: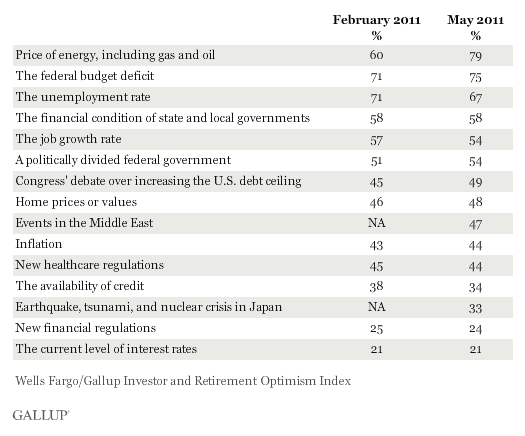 Now bear in mind that we're talking about investors, not just ordinary folks.  By definition, this is a mercurial sample group, prone to euphoria at market peaks and despondency at bottoms.  One good month could change a lot of minds quickly.
The other thing I'll mention here is how bizarre the lack of concern over the current level of interest rates is.  I'm not sure investors understand that query when asked – the prospect of inevitably higher rates should certainly rank above the earthquake in Japan, shouldn't it?
Source: