Are you Canadian or planning to be somewhere in Canada on Monday, June 6th?  You are?  Me too!
I'm speaking on a panel at the Canadian Investor Relations Institute (CIRI) 24th Annual Investor Relations Conference.
It's being held at the gorgeous Fairmont Chateau Lake Louise from June 5th through 7th.  Check this out: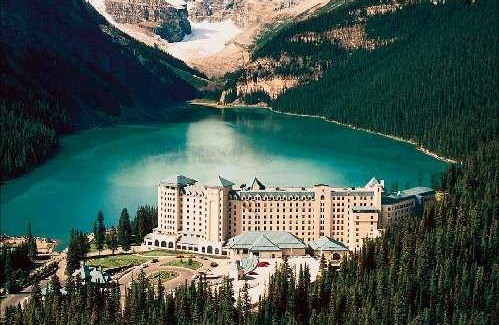 My panel details:
Session Title: Investment Research & Investment Decisions Fueled by Financial Blogs
Moderator: Darrell Heaps, Q4 Websystems
Other Speakers: Rhonda Bennetto, TVI Pacific
David Kaiser, Fleishman-Hillard
Downtown Josh Brown, Fusion Analytics / TheReformedBroker
Date: Monday, June 6
Time: 2:00 p.m.
If you're in the neighborhood and would like to attend the conference, please do!
For more details or to register, click here: