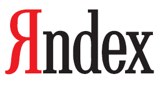 Trader Mark has collected a bunch of interesting stuff on the coming Yandex IPO, you may want to get up to speed on it given the hysteria over LinkedIn last week.
For those who haven't heard, Yandex (means Yet Another Indexer) is the "Google of Russia", it was started before Google actually – in the early 90's.  Yandex made use of the incredible mathematical and technical skill in its home country and beat Google to the punch on lots of innovative features.  It will raise a billion dollars this week, the company did about $140 million in revenue this past year.
Anyway, Russian stocks scare the hell out of me, I've only ever invested there through the index and even then sparingly.  This is because the Kremlin can essentially do whatever it wants in the corporate world with only itself to answer to.  Here's the most hilarious (and scary-true) risk factor from the Yandex Red Herring prospectus:
In its prospectus, Yandex warns investors that "well-funded, well-connected financial groups" in Russia occasionally use "economic or political influence or government connections" to take over independent companies. "Our ability to thwart such efforts may be limited," the prospectus reads.
In other words: "If the government decides that someone else should control Yandex, they will kill our families if we disagree."  Not the best risk-reward scenario for most equity investors even though it does appear that the country would like this company to represent the New Russia – cutting edge, profitable, global etc.
According to the BusinessWeek story Mark references, the government already forced the company to give it veto power over any outside acquisition attempt.  Get excited about Yandex if you want to (and the company's prospects are bright), but keep in mind whose game you're playing when the Iron Fist is gripping the other side of your stock certificate.
Source:
Yandex (YNDX) – the "Russian Google" – Next Week's Hot IPO? (Fund My Mutual Fund)