The trend of strong consumer staples and health care plays over the rest of the market is still in force today.
The XLV (S&P Health Care) continues to attract, as does the XLP (Consumer Staples) – both ETFs are up on the day with the S&P swooning.
Here's the XLP versus the Spyders over five days to give you an idea of the divergence we continue to see.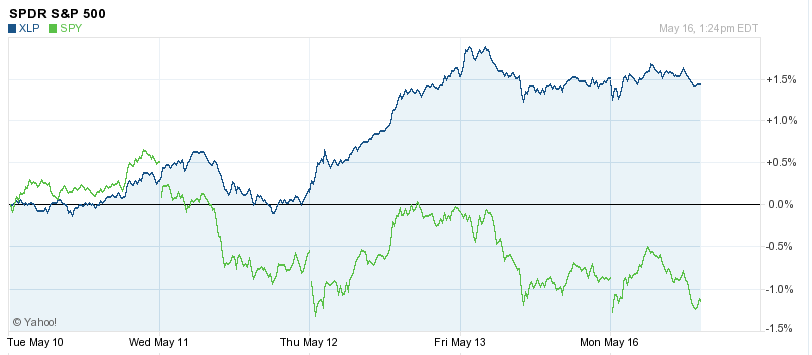 The reason this is an important trend to be aware of is that a market led by staples, health care and utilities does not break out to new highs.  Carry on.
Read Also: