This is probably my fave post of the week…Greg Harmon (Dragonfly Capital) looks at Corn as a true store of value, as an inflation indicator, as a fuel cost measure and more.  He shows that corn – not gold or the dollar or anything else- may be the Rosetta Stone of this market.
Here's his take on a corn versus paper assets, a trend that may actually be on the precipice of reversal:
The ratio of CORN to the S&P 500 SPDR (SPY) shows that the trend has been for real assets over paper assets but that it is being tested. Should the trend line be broken and the ratio continue lower then it would signal a shift back to paper assets.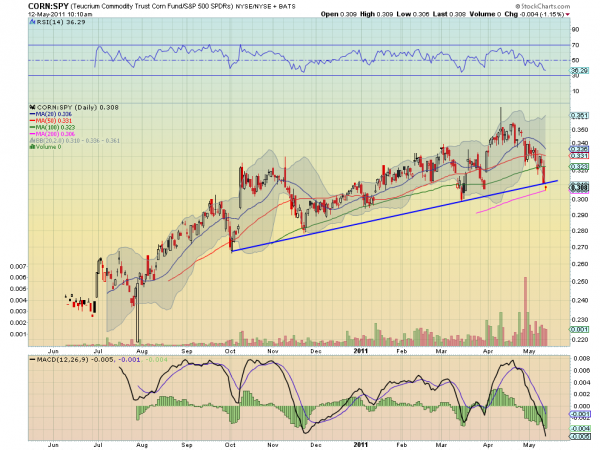 Be sure to head over to his post (below) for the rest, it's all quite brilliant…
Source:
Corn is the Rosetta Stone of the Markets and Economy (Dragonfly Capital)