If you are working in my industry right now you have no choice but to agree with what my friend Carl is telling us below…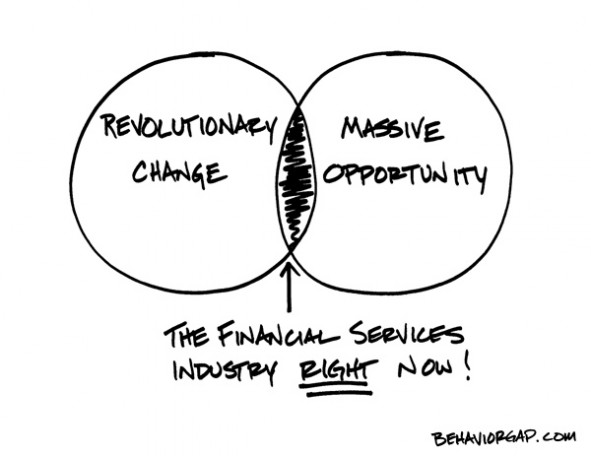 You have to believe that the coming tectonic shifts will lead to winship for your model.  On the other side of whatever transpires in the advisory/wealth management/brokerage business, there must be a way to win for you.
If you are working in a situation that you believe to be untenable or uncertain given all the potential changes coming to the brokerage/advisory complex, do something about it now.  Right now.  I did last summer and, although it almost killed me, I can't imagine my life or career right now had I not made the leap.
Source: