I don't know if you guys fully understand this yet, but there is a trading legend who is blogging and tweeting among us right now.
Peter Brandt may be the greatest trader you've never heard of. We consider him a legend thanks to his stunning performance – a thirty-year track record (audited) of 41.6% compound returns.

Just as impressive is the manner in which those returns were achieved. Over a multi-decade span, Peter's best year topped 600 percent… and yet his worst losing year (of which there were only four) was a single-digit decline of less than 6 percent!

Peter was the guy who convinced Campbell Soup to start hedging their ag commodity costs back in the 1970's before anyone in corporate America was doing any such thing.  He was also one of the pioneers of using geometric chart patterns to get ahead while trading in the pits.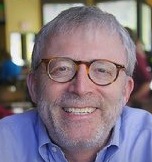 Peter is blogging and tweeting as he trades these days.  I'm going to recommend you start following him immediately but first I want to show you something really special.
My friends Jack and Mike over at Mercenary Trader had the opportunity to chat with Peter over a few days in Lake Tahoe.  Jack told me they sat down with a digital recorder and just went through it together, an amazing discussion followed.
The good news is that the entire thing is posted at Mercenary Trader in a seven part series that spans Peter's entire career and goes through a whole array of tips, lessons and trading wisdom from Peter's decades in the game.
Here's a quick snatch about how Peter Brandt first made his breakthrough, becoming a real career trader with a big currency bet that paid off…
From Mercenary Trader:
PETER BRANDT: And then something happened in the currency markets in 1982 that changed the game for me. Foreign currencies were trading at the International Monetary Market divison of the Chicago Mercantile Exchange. And the European currencies set up in a way that just sang a song for me based on the charts. And I felt so strongly, that "this is it…the time to bet the farm."
And it was Wednesday, the day before Thanksgiving – Thursday was Thanksgiving, Friday the markets were closed in the U.S., Saturday and Sunday the markets were closed. And on Wednesday the Swiss Franc broke out.
MIKE McDERMOTT: The day before Thanksgiving.
PETER BRANDT: Yes, the day before Thanksgiving. And I bought ten contracts, which for me was a lot. That was equal to $1,250,000 Swiss francs, which for me at the time was a huge position. I bought late in the day when the market was already up about 50 points – the market ended up closing something like 70 points higher.
And I called London on Thursday, and the currency traders there just didn't care what had happened on Wednesday in Chicago. It was "Who cares what the IMM did." The value of the Swiss Franc did creep higher in London on Thursday, but was still way below where the IMM had finished on Wednesday. I talked a banker into selling me ten contracts of deutschemarks on that Thanksgiving Thursday.
So now I'm long ten Swiss, I'm long ten deutschemarks, it's Friday… London was still not a believer of Wednesday's strength at the IMM and the Swiss Franc opened lower in Chicago. But despite Europe's hesitation, the U.S. took the lead on Friday to strongly rally the European currencies. By the end of the trading day at the IMM on Friday I had a significant profit in both the D-Mark and the Swiss Franc. I had a feeling that on Monday London would again not be a believer of Friday's rally in the U.S. Yet, I slept well over the weekend. I just felt like "London's wrong. The U.S. is right."
By Monday morning the tone in Europe had changed to be in line with the strength in Chicago. The European currencies opened higher at the IMM and didn't look back. The Swiss Franc and D-Mark just went straight up for the next five weeks.
With that trade, all of a sudden I had a serious amount of money in an account. And from that point on I could seriously consider myself to be a trader.
Source: