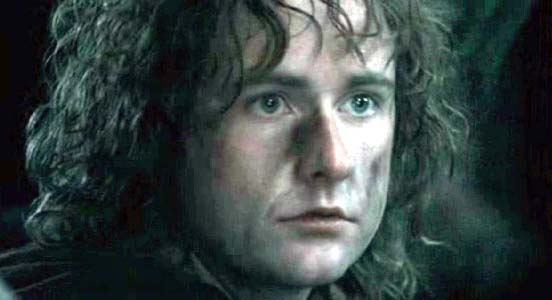 The very best scene in the entire Lord of the Rings trilogy happens when the Fellowship is somewhere down in the heart of the abandoned mines of Moria.  As Gandalf reads the last entry in a logbook detailing the decimation of its former inhabitants, the silence is suddenly broken by a single drum beat – from somewhere deep and distant.  This percussive warning is followed by another and another until it becomes apparent that a full-scale army is massing for an onslaught.
Well, let me tell you something.  It's time to listen for those drums in the Natural Gas Vehicle industry.
Oil at $108 a barrel has gotten them pounding again, one beat, now two, now five.  It could really happen this time.  A new bill was introduced by congressmen from Oklahoma (obviously) and Connecticut (not so obviously) to restart the Natural Gas Act and finally bring some government support to marshal our cheapest, most abundant domestic resource.
From NewsOK:
Oklahoma Reps. John Sullivan and Dan Boren introduced bipartisan legislation Wednesday aimed at increasing the nation's supply of natural gas vehicles, with hopes that President Barack Obama's embrace of the legislation will ensure its passage this year.

…the bill would offer credits for purchasing all new natural gas vehicles — and certain dual-fuel and bi-fuel natural gas vehicles — on a sliding scale based on weight; the credits would range from $7,500 to $64,000.
T. Boone Pickens has said he will get this done or die trying.  He is closer than ever.  The hundreds of thousands of American jobs that would be created building out this infrastructure would be a godsend.  The drop in air pollution and dollars sent to terrorist-sponsoring regimes are just the cherry on top.
You guys know the names involved should this come to pass – Fuel Systems ($FSYS), Westport Innovations ($WPRT), Cummins Engine ($CMI) and of course Pickens' own Clean Energy Fuels Corp ($CLNE) – full disclosure, I am long.  You can make your own decision whether or not the stocks make sense for you, but there is plenty of info out there on them.
I was a year early on this and had given up on it.  You can read my numerous advocacy screeds here.  But now things have changed.  Oil, and by extension, gasoline prices are demanding we do this.  Now.  Necessity is the mother of all invention they say.  Let's invent a smarter energy gameplan and get the truckers burning our 200-year domestic supply of natural gas.
Can you hear the drums?  They are getting closer, something is awakening.
Source:
Natural gas vehicle bill reintroduced in House with changes (NewsOK)