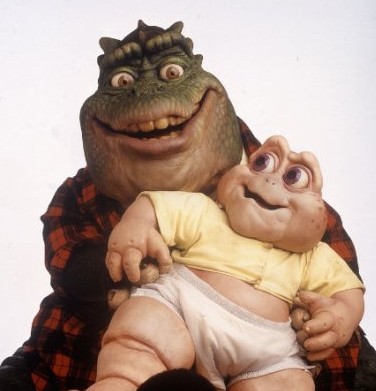 Hey guys, TRB friend and Mixtape contributor Dinosaur Trader is due any hour now.  OK, he's not actually having the baby himself but it's purportedly going to be related to him.
Anyway, we've all heard about how Mrs Dino is 16 months pregnant or whatever, I can relate, my wife's second pregnancy felt like it was 3 years long.  Dino will be fairly busy for the next few weeks I'd imagine, but I'll show him all the posts I did after my kid was born and shame him back to posting eventually.
In the meantime, here at The Reformed Broker blog we couldn't be more excited for DT, so join me in the comments section below in passing on your best wishes!