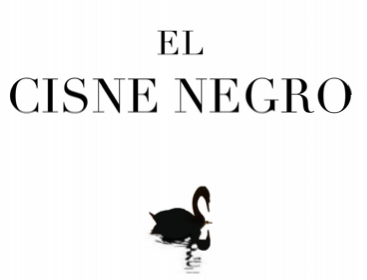 Yo, BRIC fanatic…do some homework about the 20th century histories of those emerging markets you've allocated your life savings into.
Two decades ago China's government was bulldozing college kids for holding the wrong sign.  Meanwhile, Russia can and will confiscate virtually any corporate property in-country if it feels like it.  The deal between Vlad Putin and all the ex-KGB officials running the businesses in Russia is a simple one – pay your taxes and don't get involved in politics, and I won't jack your monopoly out from under you.
And as for Brazil – well, let's just say that the spirit of Che Guevara is never far from the government's hearts and minds.
There is a new and disturbing trend that bears notice for those buying shares of Brazilian companies and stocks in other newly-capitalist nations.  Government officials are looking at the hyperbolic commodity wealth soaking the corporate balance sheets of companies that they themselves partly control.  They are wondering why more of this wealth is being "used to aid the people".  Worse, the government of Brazil is using its powers of persuasion and its large stakes in these firms to start calling shots.
The fact that this pressure is being exerted over the very companies that supply the world's oil and ore should be lost on absolutely no one.
Petrobras ($PBR) is one example, Vale ($VALE) is the other.  These are the two largest companies in Brazil, they make up a huge portion of that $EWZ ETF you've got tucked away somewhere.  You need to pay attention to this.
From the Wall Street Journal:
Brazil has been particularly assertive in its attempts to steer management, but commodity producers in other countries are increasingly on guard over growing state interference in their operations, too. In addition to seeking greater say in management, governments—amid the continuing commodities boom—are pushing for a bigger share of record profits from metals, minerals, agricultural products and oil.
Here's the latest…Over the weekend, the government finally succeeded in getting Vale, the world's largest iron ore miner, to kick CEO Roger Agnelli out of the company.  Here's BRIC maven Ken Rapozza writing at Forbes:
There has been significant government pressure to pull Agnelli from the leadership role of the world's leading iron ore exporter, and it seems that pressure was finally reached a boiling point. The government has a golden share in Vale, since it privatized the mining company back in the 1980s, but it was able to convince majority shareholders of Vale to oust the CEO.
Why was the government of Brazil so keen on Agnelli's ouster?  He wasn't doing enough to help the "poor, local economy".  He also bought cargo ships that were manufactured (more cost-effectively and efficiently) outside of Brazil and he laid off workers in the eye of the credit crisis storm when it looked like demand was cooked for good.  These are the actions of a conscionable corporate leader but nation's Finance Minister doesn't see these moves as being good for "the people".
Oh boy.
To be fair, we've had government officials push for the ouster of a CEO or two in the US, but these are usually deeply troubled or scandalized companies.  Former NY AG Elliot Spitzer is directly responsible for the reign of Chuck Prince (a lawyer) at Citigroup ($C).  He also forced CEO Hank Greenberg's hand from the wheel of AIG ($AIG).  Both of these firms became disasters under their new, government-approved managers.  We've also seen Canada quash an acquisition of their pride and joy Saskatchewan miner Potash ($POT) as well as some sparring between Australia and native mining giant BHP Billiton ($BHP) over taxes.
The concern with the emerging companies is different, however.  In this case we are talking about highly successful (and profitable) entities that are making too much money in the context of a local populace that is still largely Third World.  Dictators like Hugo Chavez of Venezuela are able to seize control of countries and corporate assets when the people begin to feel like the resources of their land are being exploited for the benefit of others and not themselves.
Investors in emerging markets are going to want to keep an eye on these rumblings of government involvement.  With parliaments and ministers and generals now  giving public companies their marching orders in a more blatant fashion, an added layer of risk comes to the fore.
Sources:
Brazil's Push to Oust Vale's CEO Reflects Trend (WSJ)