Here's a pick-me-up…
From IBISWorld.com: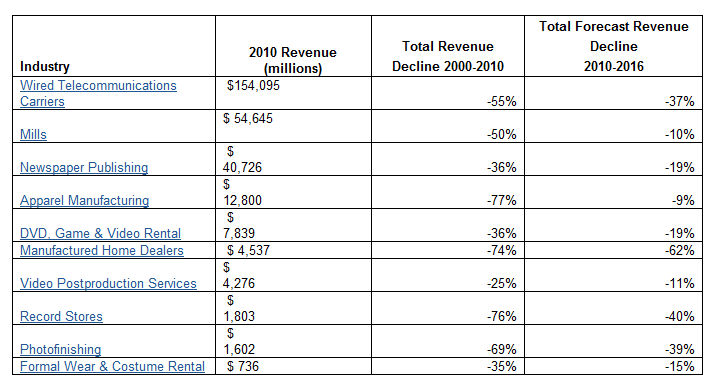 Says the research team behind the study:
All of the 10 industries listed are in the decline stage of their life cycle, have observed a sizable contraction in both revenue and establishments from 2000 to 2010 and are expected to continue experience revenue and establishment declines through 2016. All these industries also exhibit at least one of the following detrimental factors: damaging external competition, supplanting advancements in technology and industry stagnation. Industries and companies that experience these conditions may be vulnerable to their own demise in the future.
Just think, things could be worse – you could own a record store.
Source: