"The Blog is a Beast that Must Be Fed"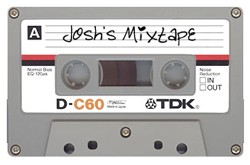 Many of you have noticed that tab in my navigation that reads "Mixtape" over the last week or two.  I wanted to take a moment to explain what that is because I'm really excited about it.
My site is now on pace to do something like 600,000  page views a month, clearly TRB is at an inflection point.  What I've always wanted to do is use that traffic to give voice to some of my favorite bloggers who haven't yet gotten their own sites to that level.  I want to make sure that you guys always find interesting stuff when you arrive here but I also run a time-intensive asset management business – this man can't live on blogging alone :).
So, I have invited only a handful of my favorite bloggers to become contributors to the Mixtape section – guys that are just absolute killers and deserve to be widely read.  I want to introduce you to my first three contributors whom I believe will blow you away and add some amazing insight to TRB.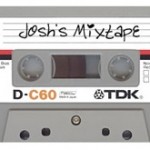 First up, Dynamic Hedge, a real trader who specializes in correlations and a relative value strategy.  Dynamic Hedge was the first blogger I brought in on this idea – it's almost criminal that his blog doesn't have a bigger following.  He's one of my favorite bloggers, his posts tend to be concise and his points are immediately accessible to the reader.  DH is not blogging about theoretical concepts, he's working with the data to tease actual real-life meaning from the squiggly lines we all look at.  You will love.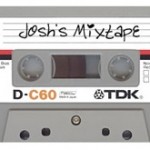 Next we have Chris Selland, one of the smartest technology analysts blogging today, making regular contributions to the Mixtape.  Selland's been in the tech scene for a long time and has seen the ebb and flow from within the industry.  While he's not "a stock guy", his perspectives on the startup landscape which he himself inhabits are invaluable for investors looking to discern which way the wind blows.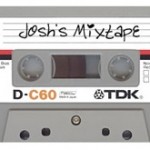 Finally, I am very excited to introduce you (or reintroduce you) to Dinosaur Trader, a legendary blogger from before there were a million blogs launched by the credit crash.  In 2007, Dino's blog was required reading for every prop trader in the game.  He writes about the daytrading lifestyle, how it meshes (or doesn't) with raising a family and anything else that he finds amusing.  I can't believe my good fortune at having been able to drag him from self-imposed blogging exile.  You guys as readers are equally fortunate as will soon become apparent.  As a side note, when I first started blogging in November 2008, only one site would link to me – guess who that was?  Yes, Dinosaur Trader has impeccable taste.
Thanks for making this site a true community and hot spot for financial blogonometry.  Join me in welcoming DH, Chris and Dino as we tear the roof off in 2011!