Certain people need a picture as opposed to a written or verbal explanation for why there is almost always a bid beneath this market and its hottest stocks (no matter what the latest econ/earnings data says).
Well here's a picture: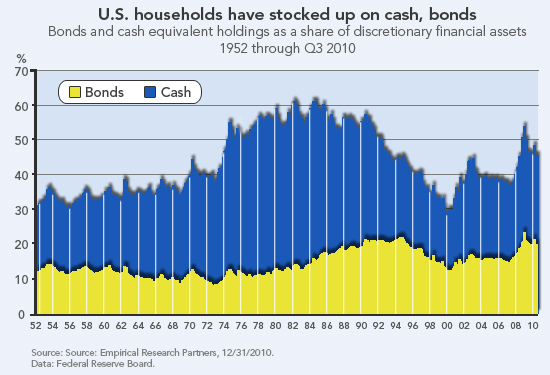 It comes courtesy of a Pom Pom Report on equities from Fidelity, fine, but the math is the math.  The everyday American's plunge into bonds and cash still has a ways to go before being unwound.  That's where all that "Buy The Dip" fuel is coming from.
That's Hungry Money, boy.  Whatchu know about Hungry Money?  You ain't know nothin' about that.
Source: