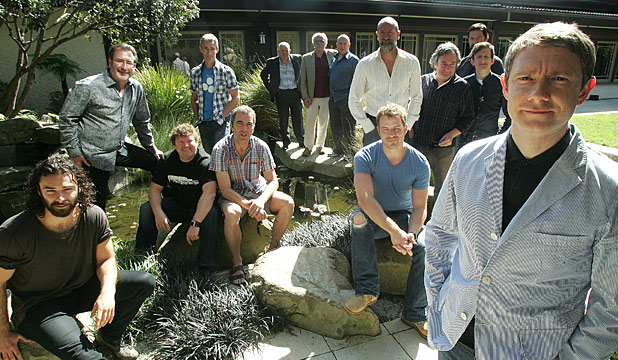 Looks like this Hobbit movie (the 2-Part prequel to Lord of the Rings) is actually going to be made after all.  The original three films grossed a combined $3 billion dollars – just a ludicrous amount of money – and this doesn't even account for broadcast, merchandise, etc, which will continue indefinitely.
From SlashFilm:
The Hobbit is set to begin shooting on March 21 at Stone Street Studios in New Zealand, but the entire cast assembled in the country about a month ago. Above is your first image of the collected actors.
Other than Martin Freeman in front (from BBC's The Office), I didn't know any of the other guys.  Head over below for more on the cast and film.
Source: