The Wall Street Journal has a really interesting piece up this week about how investors (and the advisors who serve them) are increasingly using so-called alternative indexes to build portfolios that are less susceptible to the out-sized influence of a holding that's grown too large.  Think equal-weighted as opposed to cap weighted like traditional indexes…
Sure, traditional index funds are cheap and tax-efficient, and they generally outperform actively managed funds after fees. But most of them track indexes that weight securities according to their market capitalization.

That means companies with the largest market capitalizations end up dominating the performance of those indexes and the funds that track them. So big swings in the prices of those securities can lead to periods of boom and bust. Critics say cap-weighted indexes also end up systematically overweighting overvalued securities and underweighting undervalued securities—because a stock's weighting tends to increase as its price goes up and decrease as its price goes down.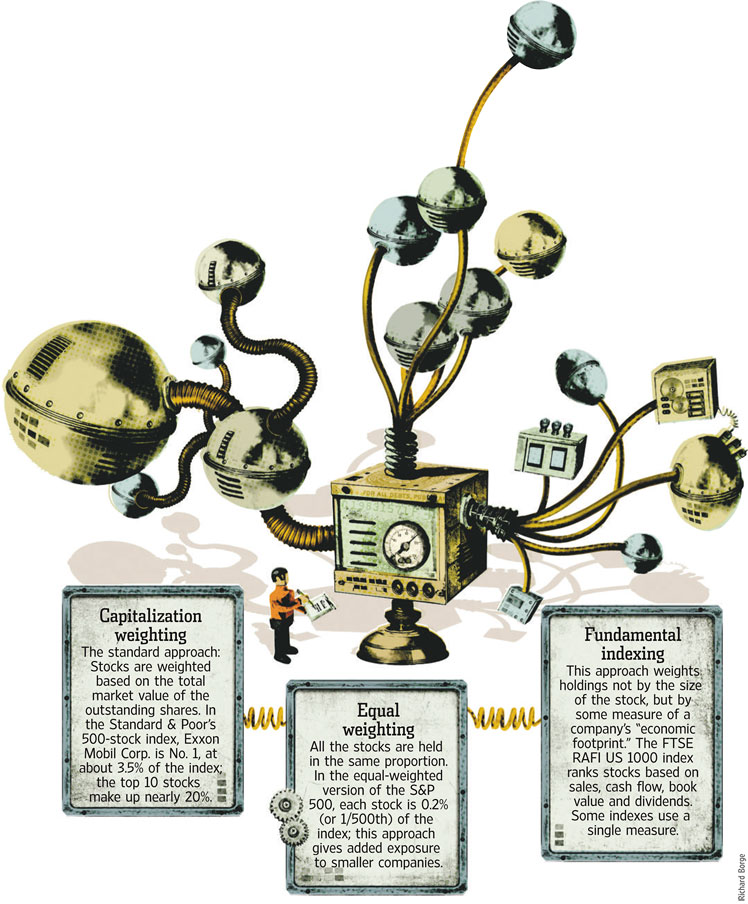 I'll be on Marketplace Radio tomorrow morning to discuss this trend and what investors should be aware of pros and cons-wise.
In the meantime, check out the story at WSJ…
Source: