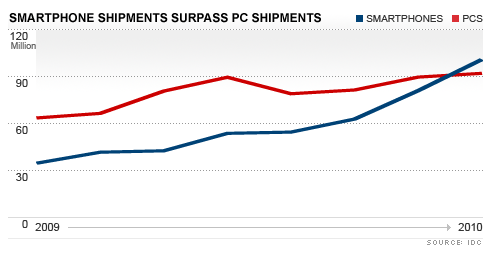 I mean, it was only a matter of time.  David Goldman has the story…
From CNNMoney:
Manufacturers shipped 100.9 million smartphones to stores around the globe in the final three months of 2010, compared to 92.1 million personal computers, according to a study released this week by IDC.

Over the past two years, smartphone shipments have tripled, while PC shipments grew a comparatively measly 45%
And if you're 16 years old and reading this, I'll explain what a PC is later.  Goodbye wires.
Source: