I've been talking a fair amount about regional bank stocks lately as several of them have started doing cartwheeels.  It comes as no surprise to see that the widely-followed KBW Regional Banking ETF ($KRE) has one of the biggest short positions on the entire NYSE.
Loan loss provisions probably peaked 18 months ago but the bears were counting on a commercial RE apocalypse I suppose.  Still waiting on that shoe to drop.  In the meantime, the Bank of Montreal steps up and buys out big-time Midwestern regional Marshall & Ilsley while free moneycandy remains abundant for the industry.
In addition to the KRE, there are several other areas where big shorts are being just absolutely demolished.  Let's have a peek at the NYSE's largest short positions by stock, courtesy of Zero Hedge:
Click to Embiggen!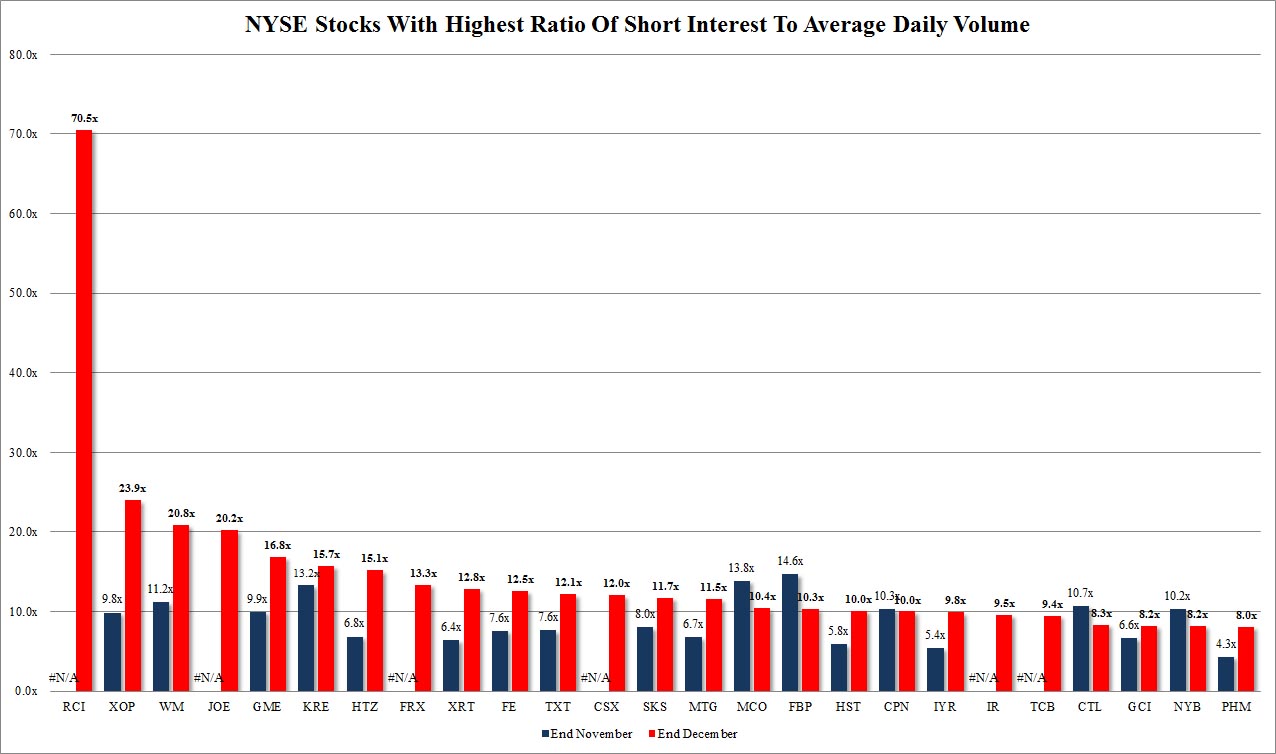 Source: