Nice way to get the year rollin'…if there was a patch of red anywhere in the US stock market, I certainly didn't see it.  And this without that stupid Down Dollar/Up Risk Assets thing from last year.
And the Banks!  Get a load of the financial sector today (via Finviz):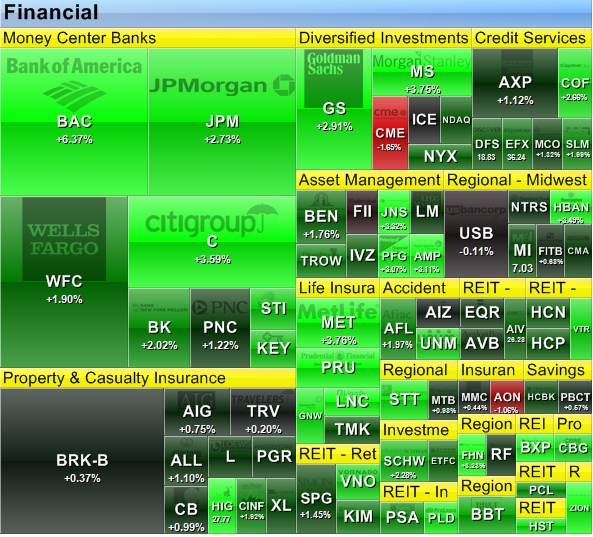 So gangsta.  Any thoughts?