I wrote this in February and it is even truer now than it was then. I also think it's one of the best things I've ever written.  Happy Thanksgiving and enjoy!
– Josh
***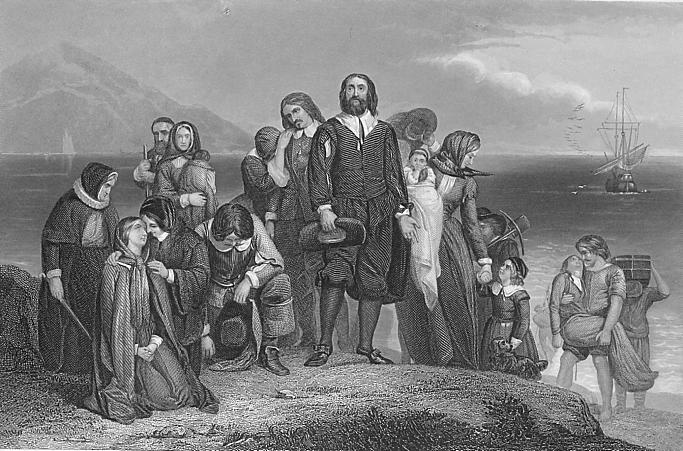 Here's something about Americans you should should know and never forget…our country was founded by the hardest working, most entrepreneurial people in history – Calvinists. The boldest of the English, Irish, Scots, Scandinavian, Dutch and German people came here with very little aside from their Protestant work ethic and Calvinist beliefs.
The Calvinist concept of Predestination – that prosperity and hard work are a sign that one has been predetermined for a place in Heaven – literally led to the greatest money-making machine in the history of the world: The United States of America.
The farmers, merchants, builders and industrialists who began this nation were predominantly Puritan, Presbyterian, Lutheran and Quaker – all carrying an inherent desire to work hard and grow wealthy as a demonstration of piety and closeness to the lord. Calvinism came over on The Mayflower and in the hearts and minds of some of our most important founders, like John Endicott, William Penn, John Winthrop, Thomas Hooker and Roger Williams.
These early progenitors of the American brand of capitalism would have been proud to witness the accomplishments of the Catholic and Jewish generations that spawned the boom of the 20th century. They'd be equally impressed with the recent waves of Asian, Caribbean, Eastern European and Latin American immigrants, who while not Protestant, are among our hardest-working and most promising citizens today.
While the crackpot despots of Third World hellholes dare to mock the US Dollar and the armchair fatalists clog their blogs and Twitter streams with daily predictions of this nation's impending demise, it gets easy to forget how substantial the roots of America are – and how deeply they are planted.
There is absolutely no reason to believe that the Government can lead us out of our current fiscal and monetary predicament, let alone restore the depth and diversity of the labor markets. The only hope we truly have is that the innovation and determination Americans are famous for begins to emerge from the abandoned entrepreneurial class.
The men and women who, against all odds, start businesses and pursue new enterprises in this environment are the people who will be hiring and spending to take us out of it. Finding solutions to problems in a profitable manner is how American entrepreneurs will win again.
The solutions to long-distance communication and travel were hit upon by businessmen and independent inventors and these industries eventually spawned not millions of jobs, not tens of millions of jobs, but hundreds of millions of jobs over decades and around the world.
The solutions to health care, disease prevention and control, pollution, border and port security and energy austerity will never originate in the bowels of the Capitol Hill bureaucracy. Rather, they will come from visionary and nimble businesspeople who are given the space and capital to solve them.
There is a great deal of work to be done for the world to truly grow into the young new century, and there is no population I'd rather bet on to accomplish this work than the Americans. After all, going back to our Calvinist beginnings as a nation, prosperity has been in our DNA.