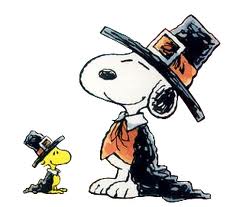 I have the day off today, but before I sign off,  some acknowledgments…
With Turkey Genocide Day (I believe you Americans call it "Thanksgiving") rapidly approaching, I wanted to take this opportunity to say thank you to the people who have supported The Reformed Broker this year.
The Syndicate:  For running my content, occasionally cleaning it up, and helping it find a broader audience, I want to thank Ilene from Phil's Stock World, Laurent and everyone at Christian Science Monitor and of course Jason Raznick at Benzinga.  I also want to thank Sam Apple and the whole gang at The Faster Times for making me their Wall Street columnist.  Finally, thanks to Joe Weisenthal and The Business Insider, who took a shot on cross-posting my stuff before anyone had ever heard of me.
Link Love:  All bloggers are narcissists at a certain level; inbound links are our drug of choice.  The validation for TRB coming on a regular basis from the following sites is the Tiger in My Tank, the fuel that keeps me going…
MSM Shoutouts:  Thanks to Bateman, Dan and Jeremy at Forbes for hosting my Freestyle Blog.  I also want to thank Catherine and Paul at CNNMoney as well as Allen and Gloria at CNBC.com for encouraging and publishing my contributions.  Apologies for the typos, hopefully I make up for it in personality…thanks again!
Follows and Followers:  Thanks to all my friends and colleagues in the Financial Blogger Faculty Lounge.  Y'all know who you are, you guys are hilarious and smart and did I mention hilarious?  Thanks to all my fellow market bloggers who keep things fresh and insightful so we can all absorb and profit.
WSJ Financial Adviser: Thank you to my new partners at the Wall Street Journal Financial Adviser blog.  Thanks to Kevin and Brian for bringing me on and to Charles Passy, Thomas Coyle and James Altucher for showing me the ropes.
StockTwits and Community:  No matter where my bloggery takes me, home is on The Stream, big shoutout to everyone on StockTwits and in the community.  Yes, we ARE the cool kids.  For those of you who enjoy and prosper from ST, keep in mind that there is a really special team behind the scenes that keeps it running 24/7 – Knut, Dominic, Jon, Jeremy, Leigh and Justin FTW.  Thanks!
The Big Picture/Fusion:  The first blog I ever subscribed to was The Big Picture.  It was the inspiration to start writing my own two years ago and it is still the first site I check out every morning.  Thanks to Barry, Kevin, Mike, Joe, Peter and everyone at Fusion for bringing me on and showing me the ways of the Jedi.
Howard and Phil:  What can you say to the guys who have given you everything and have asked nothing in return?  Thank you to my friends Howard Lindzon and Phil Pearlman for believing in my site and in me.  You guys are the absolute best.
Abnormal Returns:  There is only one sure way to know when you've written something worthwhile in the financial blogosphere on a given day…if Tadas Viskanta likes it, you did your job.  Every time Abnormal Returns links to one of my posts, it is an honor.  Thank you to AR, the most important website in finance.  Thanks, Tadas.
The Readers:  Last but not least (as if it needed to be said), I want to thank you, the reader.  I can't tell you how much I appreciate your continued visiting, commenting, and occasional ribbing (I almost always deserve it).  Keep coming and I promise to keep working, making this site useful and entertaining every day.
Thanks again to all and have a Happy Thanksgiving!