Another day, another 13 point rally for Netflix ($NFLX) aka The Hottest Stock in the Universe.
Today's superhuman leap comes courtesy of news that they will be raising subscription prices by a dollar a month and adding a lot more film and TV content to the service.
My friends at Bespoke Investment Group are out with glimpse of companies in the S&P 500 that are now smaller than Netflix by market cap, many of which may surprise you…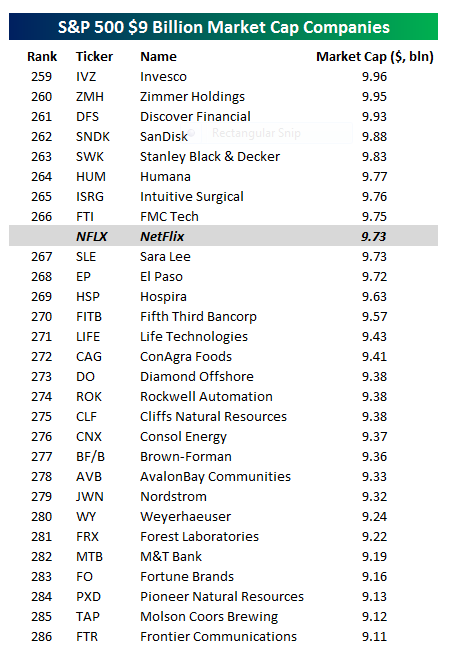 So there you have it, Netflix is all grown up now.
Source:
Another New High for Netflix (Bespoke)
Full Disclosure: Regretably, I have no position in NFLX currently.  In fact, I've traded it here and there but missed the bulk of the move.  And I never got the attraction myself having tried out the service for 3 months back in 2006.  Sniffle.