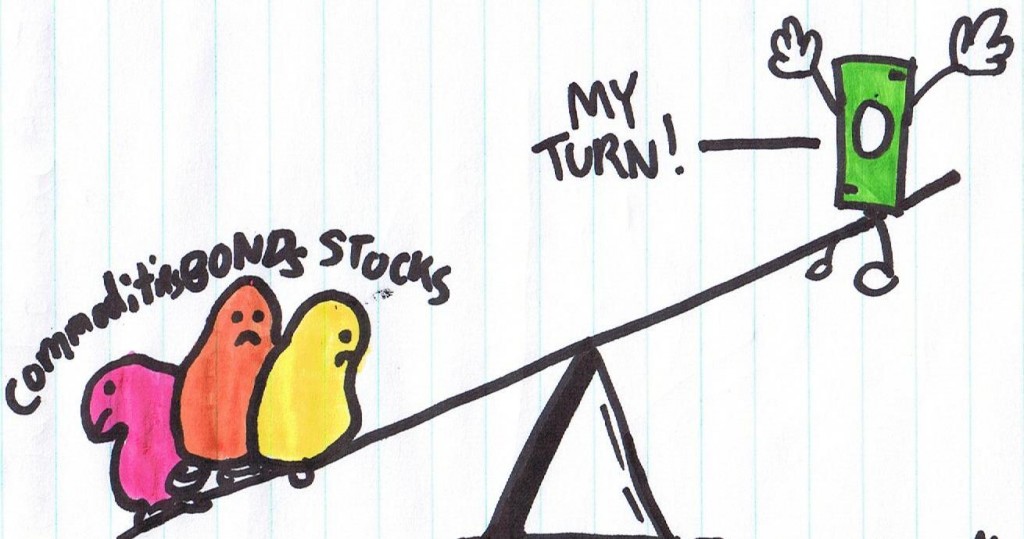 How do dairy and  packaged foods companies like Endless Zero interest rates and the dollar/commodity one-way seesaw?  Well, they do not like it at all judging by their big earnings misses.  Commodity costs are now eating up their profits.
Here's a peek at the wreck that is Dean Foods ($DF) this morning (via Bloomberg):
Dean Foods Co., the biggest U.S. dairy processor, posted third-quarter earnings that missed analysts' estimates as higher butterfat costs cut profitability. The company also said its chief financial officer will resign.

Net income dropped 51 percent to $24.3 million, or 13 cents a share, from $49.7 million, or 27 cents, a year earlier, the Dallas-based company said today in a statement. That lagged the average estimate for per-share profit of 21 cents from 14 analysts surveyed by Bloomberg. The shares plunged in early New York trading.
My pal Barbarian Capital notes that the company saw its EBIT margin drop by 40% in Q3 vs. Q3 last year: 3% vs. 5%.  As someone who knows this industry cold, it's not encouraging to hear him say "Thanks for playing and welcome to QE2 wonderland."
Sara Lee ($SLE) is another packaged foods company under siege by agflation.  Here's the latest from Sara (via ABC News):
Sara Lee Corp reported a lower-than-expected quarterly profit due to higher commodity costs and other spending and said it would sell its North American bakery business to Mexico's Grupo Bimbo for $959 million.
Cheap dollars are an absolute blast for those in the risk assets game.  For anyone with serious raw materials costs, however?  No so much.
Read Also: