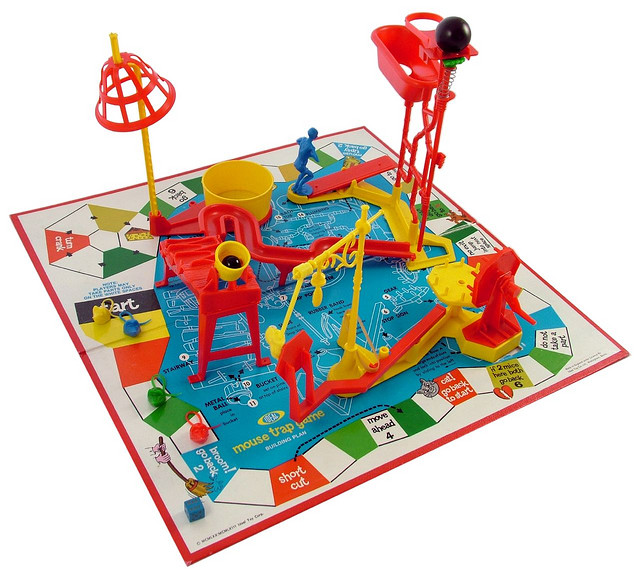 This bumps into that, setting off the other thing which rolls over the plank and drops into the bucket weighing it down onto the trigger that lifts the wire that the GI Joe figure slides down to land in the cup that spills out onto the sponge that expands into the…well you get the idea.
The stock market has become a tool of expression for the largest Rube Goldberg Machine ever constructed – the Macro Mousetrap which we must all understand and obey if we'd like to survive.
The Greek Finance minister sneezes…
which drives the yields on Greek sovereign bonds north of 10%…
which spooks investors out of the euro…
which drives up the dollar…
which weighs on risk assets like stocks and commodities…
which drives more cash into short-term bonds and money markets…
which depresses low-risk bond yields even further…
which allows companies to borrow for almost nothing in order to buy back their own now-cheap stock…
which drives the price of their stock up…
which leads to a wealth effect in which investors and corporations spend more cash…
which makes us all cheer for earnings reports…
which makes us forget about Europe's problems…
until the Greek Minister sneezes again and we start all over from the beginning!
Having fun yet, traders?