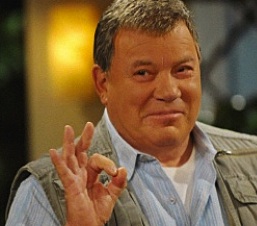 In my day job as a financial advisor, I'm increasingly coming across cases (potential clients) with large bond allocations in their portfolios, both on an absolute basis and versus their equity holdings.  This of course squares with the tsunami wave of bond fund inflows (and the concurrent mass exodus from stock funds) that's been taking place for months and months now.
In case you've lost track, over the last year (ending August 2010), taxable bond mutual funds have taken in a whopping $290 billion and muni bond funds have sucked up an additional $50 billion.  This while US stock funds have been drained of about $70 billion net.
But not all bond funds and fixed income holdings are created equal – how your bond positions are weighted and chosen says a lot about how you feel about the economy and what your expectations are.  Your fixed income is speaking for you.
Below is a guide to $#*! My Debt Says about me…
Short-term Treasuries: "Anything is better than the two basis points my money market fund is asking me to rub together.  But I still don't trust anyone or anything and interest rates are gonna get jacked up any minute – the Fed has completely lost control."
Intermediate-term: 10% unemployment keeps the Fed on hold until at least the first quarter of 2011.  Nothing is getting better economically, I'm thrilled with my year-to-date 9.08% total return for intermediate corporates, by the way.  Better than equities, despite all the bond bubble blather I've been hearing all year."
Long-term Treasuries: "Duration be damned, I'm sitting on 17% plus in total return year-to-date while the geniuses take turns getting run over in their TBT short play.  They have train tracks on their backs, I have stupid gains.  And it ain't like my trade is a crowded one, only $191 million in net inflows last month for long bond funds."
Taxables: "Look, if the Government is going to take over, rescue and regulate everything business in sight anyway, I may as well own corporates!  Even the Triple B stuff is working – despite the recession; the index is up 12% over the last 52 weeks."
Agencies: "If Pimco's biggest Total Return fund bet is mortgage bonds, then so is mine.  As President of the West Coast Fed, he oughta know.  And since Freddie and Fannie became wards of the state, I can only assume we're money good on all that agency paper."
Municipals: "I don't read any newspapers or talk to anyone in my community.  I'm not following any of the budget stories from across the nation.  I am deaf to the election rhetoric and the daily city and state default scandals.  I am in a warm bath most of the day with cucumber slices over my eyes.  States will find a way to tax more or fire every single dog catcher on the payroll to make my interest payment."
Emerging Market Bonds: "Giddy up!  There were only $15 billion in emerging market bond funds this time last year, now there are $32 billion.  I'm in the right place at the right time."
***
The trend of money out of stock funds/money markets and into bond funds continues.  Now may be a good time to reevaluate your fixed income funds and think about what your bond holdings say about you.
All data sourced from Morningstar and Wall Street Journal.