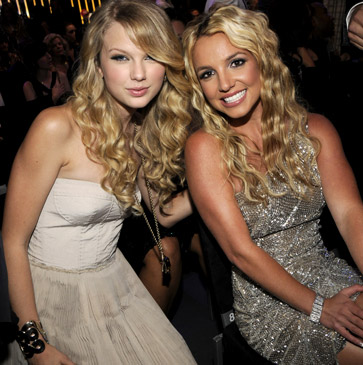 When they write the book about what worked in 2010, investing in the BRIC nations will probably not make the list.  Too much consternation over whether or not China has a real estate bubble has held the theme back, even though Brazil and India turned in a decent year.
What did work?  Well OMG, have you taken a look at the Frontier Market stocks of late?  Performance has been ridic.
Before showing you the below chart, I want to make clear that I'm using these two ETFs as exposition, these are not recommendations.  You'll see the BNY Mellon Frontier Markets ETF ($FRN) blowing away the BNY Mellon BRIC ETF ($EEB) in the chart below: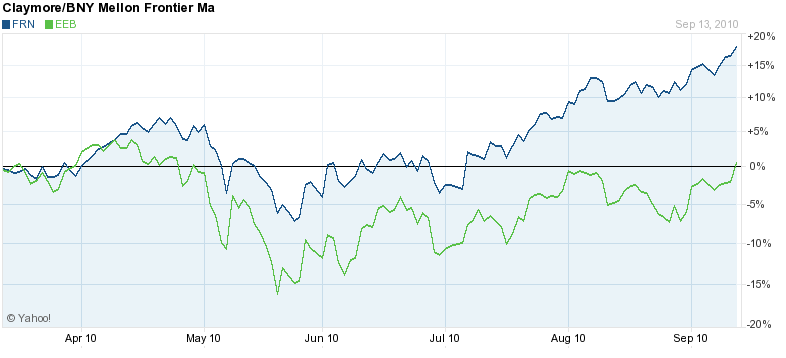 Investing in frontier markets is still very difficult.  Owning stocks directly in Egypt or Chile or Poland is next to impossible for most individual investors.  The BNY Mellon Frontier ETF I'm referencing above is a product that owns frontier country companies, but it buys only the ones that have ADRs on legitimate exchanges like London or the NYSE.  Top holdings come from Columbia, Poland, Kazakhstan and Chile, but again, the fund owns their ADRs rather than local shares.  This ensures a bit of volume and some uniformity in accounting practices.
I've written extensively about my fascination with Frontier markets as an investment theme.  See my primer on them here: 
What Are Frontier Markets? (January 18th, 2010)
The BRICs were last decade's hotness – like a younger, more innocent, less Dorito-encrusted Britney Spears.  Frontier markets, on the other hand, are looking more and more like your Taylor Swifts and your Katy Perrys – fresh faced and loaded with potential, although still unproven.
Don't go out and buy anything frontier related without a thorough understanding of the risks involved, which are greater than average.  But certainly, don't ignore the theme either.