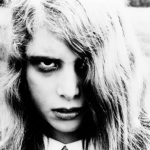 It's a bit early for a Halloween-themed post, but this New York Times article about the bottleneck of previously taken-private companies looking to re-IPO is enough to give you the willies!
Out of the 161 potential IPOs on file looking to raise a gut-busting $56 billion bucks right now, a big chunk of them turn out to be retreads, companies that had been LBO'd during the private equity bubble years.  The private equity shops are looking for exits.  Sold to you, I don't buy anything being sold to me by "the smartest man in the room".
From the NYT:
Today, many of the largest I.P.O.'s on the shelf are large, established companies taken private during the buyout boom of 2005 to 2007. These businesses are now poised to return to the public markets. The list includes Toys "R" Us, Nielsen and the consulting firm Booz Allen. The Hospital Corporation of America, which says it hopes to raise $4.6 billion, is among the biggest deals in the backlog.
And then of course there is the ultimate reanimated corpse, General Motors.  This is a deal that will happen by presidential decree as the Obama White House needs a victory of any kind to trumpet this fall –  "saving the American auto industry" certainly would do the trick.
The largest is expected be General Motors, which is 61 percent owned by the United States government. The outcome of G.M.'s offering stands as perhaps the biggest question looming over the I.P.O. landscape. The deal is set to hit the market in the fall and is poised to raise an estimated $15 billion. That would make it the second-largest I.P.O. in United States history, after the $19.7 billion offering of Visa in 2008.
Between LBO retreads and the previously bankrupt, it remains difficult to get excited about the Initial Public Offering dealflow, robust as the pipeline seems to be in dollar terms on the surface.
Source: