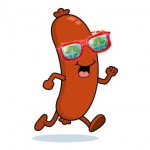 Three more days of Summer ahead of us, then it's Back To Skool, kids.  I don't know about you guys, but I'm getting pumped for the fall…
Martin Scorsese's HBO show about Atlantic City mobsters during Prohibition (Boardwalk Empire) is going to kick all our asses and Mario Batali just opened up Eataly on 23rd Street – a multi-floor, 50,000 square foot restaurant/market/foodhall/shrine to Italian cuisine.  Flannel shirts are coming back again this fall (which is cool 'cause I'm still fully loaded) and the gang from Arrested Development is back with a new series called Running Wilde on Fox (trailer).
Anyway, we're not quite there yet, so let's do the last weekday linkfest of the Summer.
Four important investing lessons from departing legend Stanley Druckenmiller.  (MercenaryTrader)
In case you missed this – James Saft's We Are All Widows and Orphans Now was terrific.  (Reuters)
Hearing about Wall Street guys wearing makeup makes me want to go be a lumberjack in the Great North Woods.  (Dealbreaker)
Chess is looking to China and sees a possibly bullish inflection point for US equities.  (iBankCoin)
"Spend enough money and you can move the GDP up. Hire enough people and you can get unemployment down. It's not that complicated." LOL.  (DailyReckoning)
The economics of being The Situation.  (WallStCheatSheet)
Based on earnings yield (earnings divided by price) stocks are the cheapest they've been in a half century.  (MyBackPages)
Perhaps the most important question of all – Can the rest of the world continue to grow if the US stays flat?  (CuriousCapitalist)
Hilarious: Cancel FDIC insurance, that'll get everybody spending cash again!  (Weakonomics)
Trader Leigh Drogen has is head in the sand, but here's what he's watching for.  (SurfView)
Too many economic indicators?  (AbnormalReturns)
The Yahoo! Tech Ticker message board is an Idiot Ghetto.  (TBP)
These non-traditional guitarists will seriously blow your mind, one by one.  Unbelievable.  (MentalFloss)