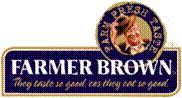 I get up at 5 something AM anyway and I'm great with animals (especially the cute ones)…
Take a gander at the just-announced July Non-Farm Payroll report (WSJ):
Nonfarm payrolls fell by 131,000 last month as the rise in private-sector employment was not enough to make up for the government jobs lost, the U.S. Labor Department said Friday. Only 71,000 private-sector jobs were added last month while 143,000 temporary workers on the 2010 census were let go.
The Street was looking for a drop of only 60,000.  Oh yeah, and the revisions for last month make you wonder why they even bothered putting out the original number at all – they were wrong by DOUBLE!
The June data was revised down significantly. Payrolls fell 221,000 that month, more than the 125,000 drop previously reported, as only 31,000 jobs were added in the private sector
Barack Obama couldn't create a private sector job if he was the manager of a Pinkberry on Rodeo Drive.
I've been rooting for this administration since January 20th, 2009 regardless of any ideological differences, but they literally cannot get anything done. 
With agricultural commodity prices taking off, maybe we all ought to dust off the overalls and start concerning ourselves with farm payrolls and how we can get on one.
Signing off to assess today's market crops,
Farmer Brown