One has been accused of serially poisoning investors, the other of serially poisoning the environment.
Call it an oversold bounce, but in a wash of red stocks both BP ($BP) and Goldman Sachs ($GS) are trading higher today.
Here are the two Axis of Evil Stocks versus the S&P 500 as of 2pm: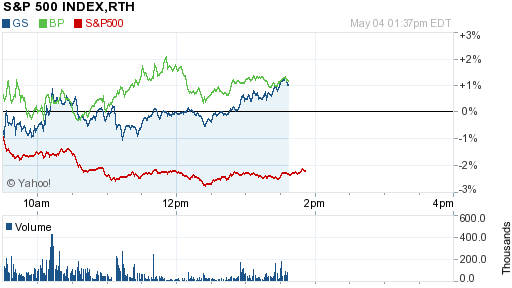 Curious….
hat tip Eddy Elfenbein  who noticed this too.