This isn't analysis or research, merely common sense.  After a spectacular runup to its pre-Christmas high of 152, Amazon ($AMZN) has retraced almost exactly 61.8% of the move from the gap higher (for all you Fibonacci Freaks).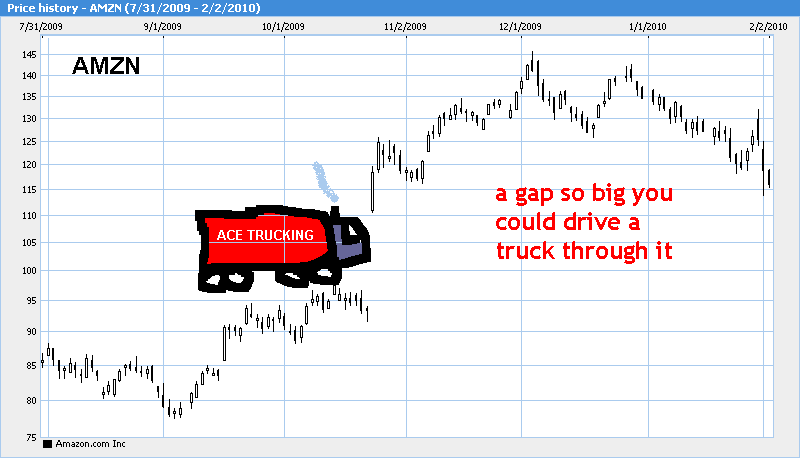 Amazon now finds itself, here in early February, dangling above that enormous gap like the Sword of Damacles.
If you rode it down, I don't know what to tell you.  The market's direction will probably decide whether or not it sticks here and bounces or fails and fills the gap. 
What I will say is that every schoolboy learns that you sell the Christmas plays BEFORE Christmas, not in January.  Amazon's a classic example of why.
I'm staying out of this one.