Never mind the sideshow in DC or Davos, here's what you need to consider when deciding between double dip and recovery scenarios: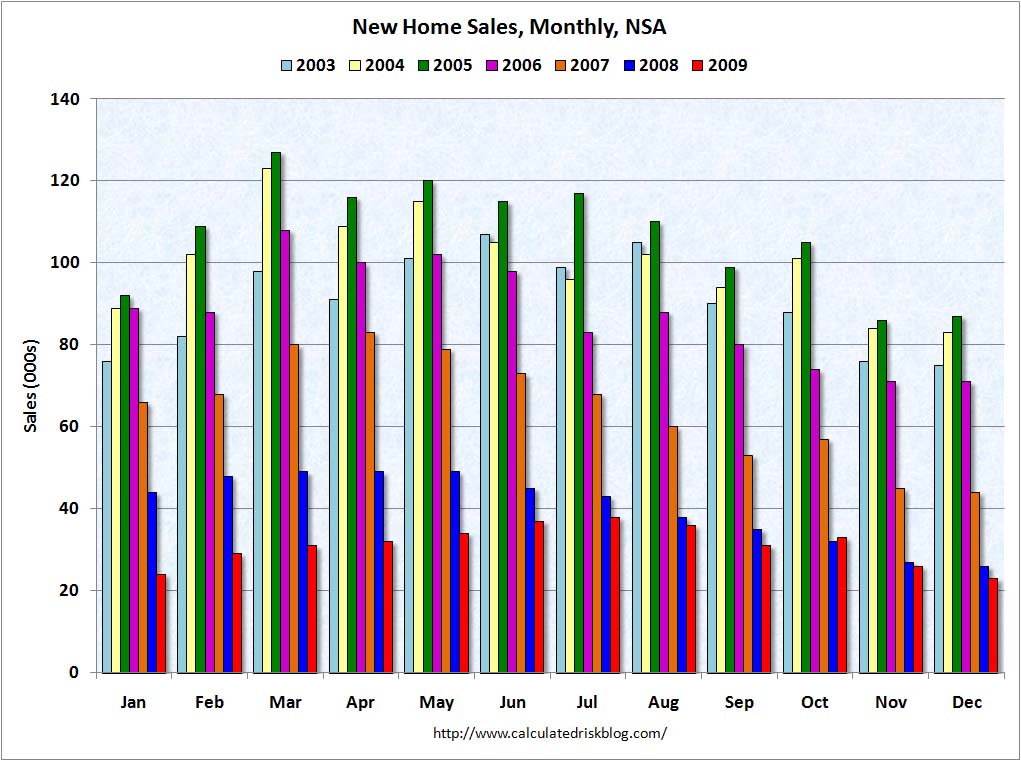 The housing data, both existing home sales and new home sales, continues to disapoint.  How it is even possible for anyone to still be disappointed is beyond me. 
And why the hell are there even any "New Homes" left to sell to begin with? 
December's number was yet another 7.6% drop over the prior year.  Follow the link below for the details.
Source:
New Home Sales Decline Sharply in December (Calculated Risk)