Believe it or not, earnings season is right around the corner again.  We're gonna see who closed out '09 with a bang and who limped across the finish line.  The most important reference guide for active traders this season comes from my pals at Bespoke, it's the Most Volatile Stocks on Earnings, meaning the names that move the most on the day of their reports.
I'll be printing this bad boy out when I get back to my turret on Monday…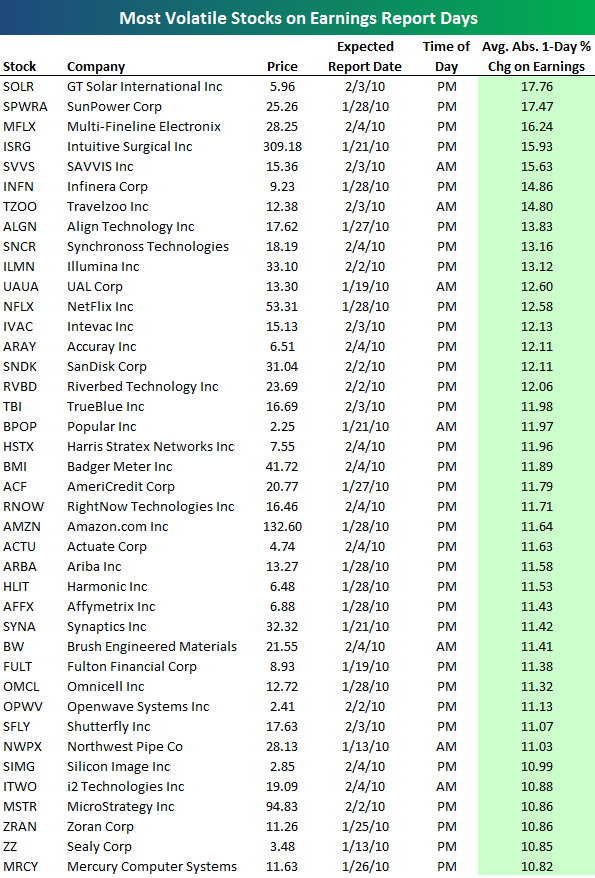 Follow the link below to find out how the numbers were crunched to generate this list.
Source:
Most and Least Volatile Stocks on Earnings (Bespoke Investment Group)