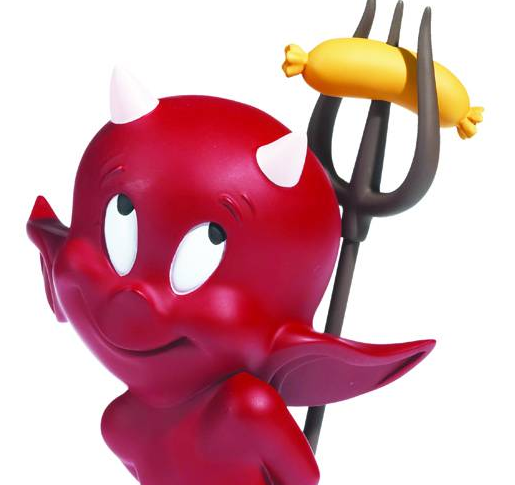 Over the past month or so, I've been hungrily devouring the links and posts of Howard Lindzon, Fred Wilson etc as I've become fascinated with the world of Venture Capitalists and Angel Investors.  I don't know much about Angel Investors, except that without them there'd be no Google, Apple, or Microsoft.  Somebody had to come in at the idea stage and make the long-run bet in order for us to have most of the connectivity we now take for granted.
I started to think about whether or not I'd make a good Angel Investor and in about 12 seconds flat, I realized that I am actually the exact opposite of an Angel Investor – I am, in fact, a Devil Investor, whether I like it or not.
I do not come in early and help a visionary bring his dream to profitable reality.  Instead, I come in late to already-established companies in the form of common stock ownership.  I come into the position hungry.  I often show up with client money that, in many cases, demands a relatively shorter-term return.  Rather than look at longer-term growth and opportunity at the expense of near-term profitability, I prefer something akin to instant gratification.
I want dividends/ buyouts/ buybacks/ spin-offs/ earnings beats/ guidance raises/ new CEOs/ contracts awarded/ FDA approvals/ tender offers/ mergers/ product launches and more.  And I want them NOW.  Yesterday, in fact.
If I bought a stock at 30 today and tomorrow the company offered to take the whole thing private for 33, I would vote my shares yes without a moment's hesitation, regardless of the company's future business prospects, current valuation etc.
Part of the reason for this is my own hard-wiring, which I will not manually override in the absence of some seriously persuasive arguments.  The other part is the fact that I am investing and trading for a living and I work on Wall Street, the most performance-oriented business on earth after professional sports.
I am hoping that by reading more lessons and success stories from angel investors and venture capitalists, I can absorb some of the patience and foresight that is inherent to that discipline.  Until then, however, I take full ownership of my status as Devil Investor… as I seek to wring out every last pinch of profit from whatever investment or trade finds itself in my grip.
Can't help it.
***
For great info and insights on Venture/ Angel Investing, check out these blogs: