The good folks at GOOD have an infographic look at holiday spending posted with some really interesting facts.  One must take some of this stuff with a grain of salt as 2007 data is the predominant source.  Things were different back then – most of us had a pot to piss in.
Happy Holidays 2009, may we never see your likes again.
From GOOD: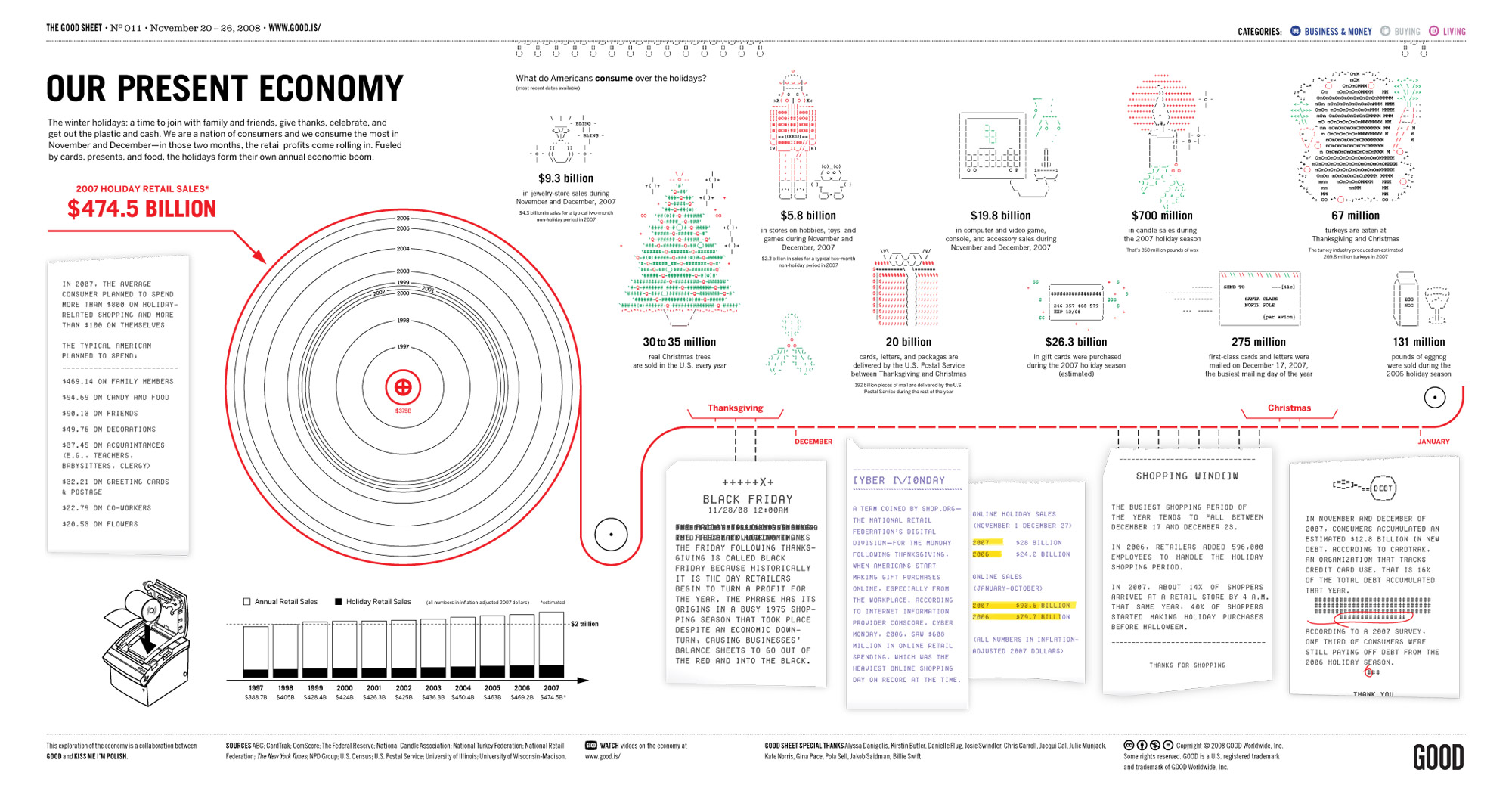 $700 million in November and December on candle sales…who knew?
Source: