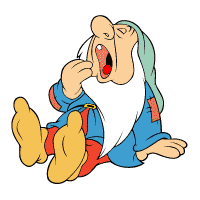 The FOMC's non-event policy statement just came out.  Needless to say, no change in rates.
Here are a few snippets…
Interest rates will remain near zero "for an extended period".
"Information received since the Federal Open Market Committee met in November suggests that economic activity has continued to pick up and that the deterioration in the labor market is abating."
The FOMC said it will "maintain the target range for the federal funds rate at zero to 0.25% and continues to anticipate that economic conditions, including low rates of resource utilization, subdued inflation trends, and stable inflation expectations, are likely to warrant exceptionally low levels of the federal funds rate for an extended period."
The takeaway phrases were "extended period", "long way to go" and "exceptionally low rates".
Back to the mines.
Read also:
WSJ's Matt Phillips on what to make of the new paragraph (elimination of emergency programs)