I'm finding a great deal of similarity recently between the stock market and my 3 year old daughter.
They both:
Like shiny silver and gold things

Throw tantrums when they don't get what they want (low interest rates, lollypops etc.)

Are easily bored, always in search of new toys/

games

Usually take a nap between noon and two pm

Have short memories

Will forever be the object of my affection
These similarities can be observed in fig. 1.1 below: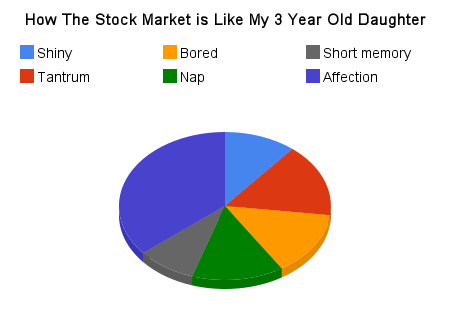 fig 1.1
I can't be the only "daddy" market participant who sees this, can I?