Take a trip down memory lane with me, if you would, and maybe even have a chuckle at your own expense. After all, at one point or another, we've all been caught up in a few of these over the years.
Here is Investing Fads and Themes by Year, 1996 to Present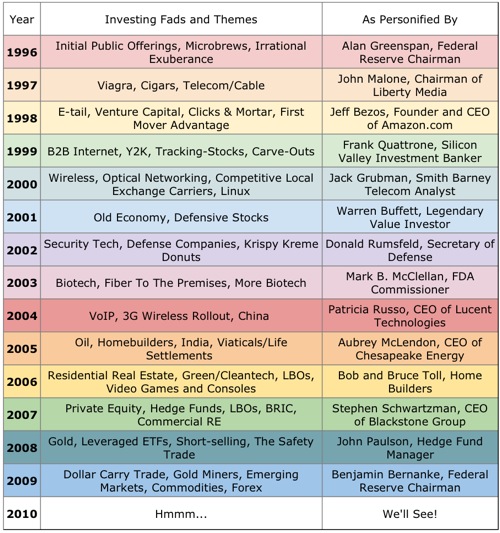 It's right around now that discussions with clients begin on what some of the upcoming investing fads, themes and trends might be for the coming year.  We don't "believe" in any of these crazes, but recognize the potential opportunity in being early on a few of them.
It's hard to formulate a hypothesis of what next year's investing themes may be without any idea of what's come before.  I put the above chart together to remind myself of just how much I've seen since my first job (summer intern) on Wall Street back in '96.
Below is the all-text version,  Enjoy!