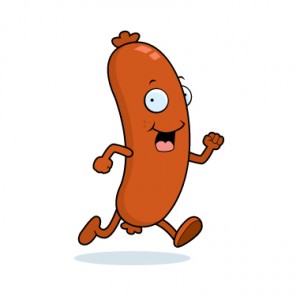 What I'm reading this morning:
Breakfast Links for June 29, 2009
It looks like the Suisse banks may have had enough in the US:
UBS AG and Credit Suisse Group AG, the country's biggest banks, have told Americans to move their money into specially created units registered in the U.S., or lose their accounts. Smaller private banks such as Geneva-based Mirabaud & Cie. are closing all accounts held by U.S. taxpayers.
—
Forget July 4th, what are you guys doing for Bernie Madoff Sentencing Day?  I'm too tired to grill, so I'm having our event catered by Pastrami King.  The Ponzi King will have his day of reckoning in a NY court today, with his lawyers seeking a 12 year sentence and the rest of the world seeking an eternal one.  The NY Post will be updating their coverage throughout the day here: 
—
Is Google worried about getting the Microsoft Windows treatment from the antitrust enforcers one day?  The New York Times thinks so:
Google handles roughly two-thirds of all Internet searches. It owns the largest online video site, YouTube, which is more than 10 times more popular than its nearest competitor. And last year, Google sold nearly $22 billion in advertising, more than any media company in the world.

With all those riches and more, how is Google a relatively small company, one that is vulnerable to competition and whose luck could turn any day?
—