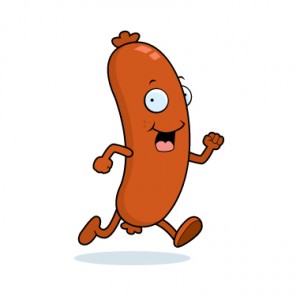 What I'm reading this morning:
Hot Links for Weekend Reading
Who was the luckiest financial blogger of the week?  My pal Stephen over at Wall Street Fighter visited with gorgeous and talented anchorwoman Jenna Lee of Fox Business for an interview, so you tell me!
The investor class and all of institutional Wall Street was aghast at Obama's treatment of the Chrysler bondholders during the bankruptcy slugfest, but nobody told the story quite like The Epicurean Dealmaker.
ZeroHedge's Tyler Durden gets into a scrap with Morgan Stanley over one his posts on ETF liquidity.
Speaking of brokerage firms and blogs, Barry Ritholtz's The Big Picture has been blocked by Wachovia's compliance department…here's what Barry thinks about that.
Dealbreaker has the juicy, perverted Madoff secretary interview and the weird thing is, I'm fairly certain she is really Liza Minelli.
Finally, my newest weekly read, Money is the Way, talks about the methodology used to conduct the stress tests, including a running of the rats and a Goldman dance party.  Michael Fowke, you are a sick one, but I'm going for the ride anyway from now on.