I spent the week in Paris with the family and it was really an amazing trip. As you guys know I'm big on history and art and food and stuff so I had been looking forward to it for a long time. And the city did not disappoint. Other than the lack of ice cubes 🙂
Some shots: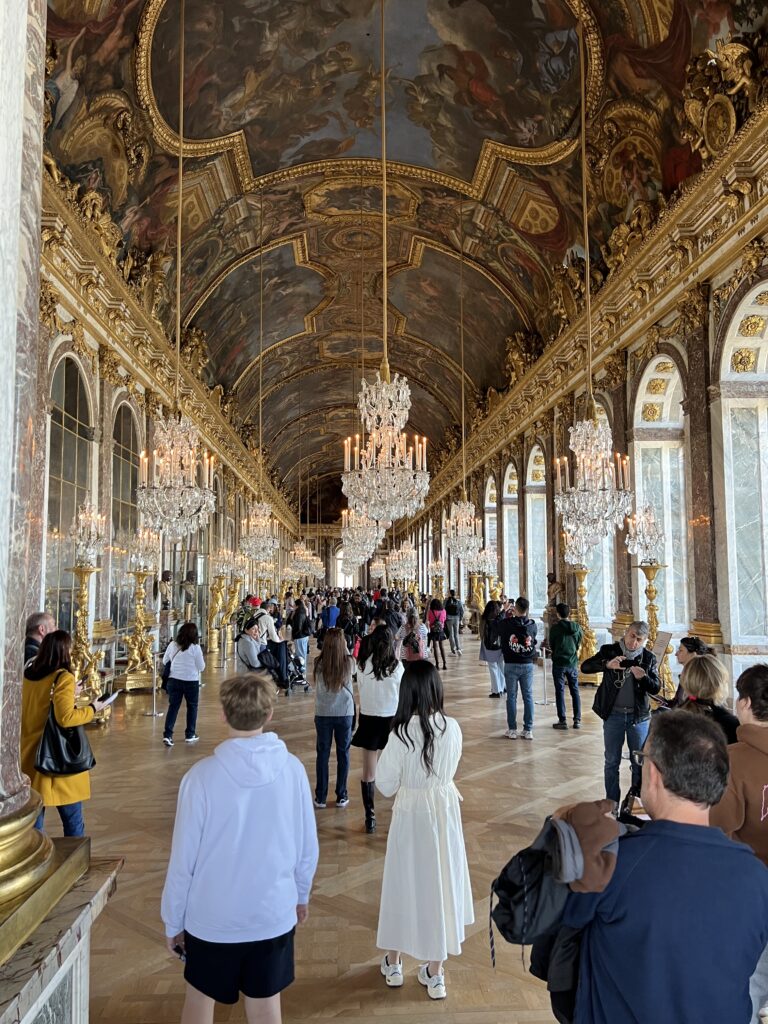 The Hall of Mirrors at Versailles, which played host to some amazing moments in the history of the world. Louis XIV fascinates me, I definitely want to read more about the era.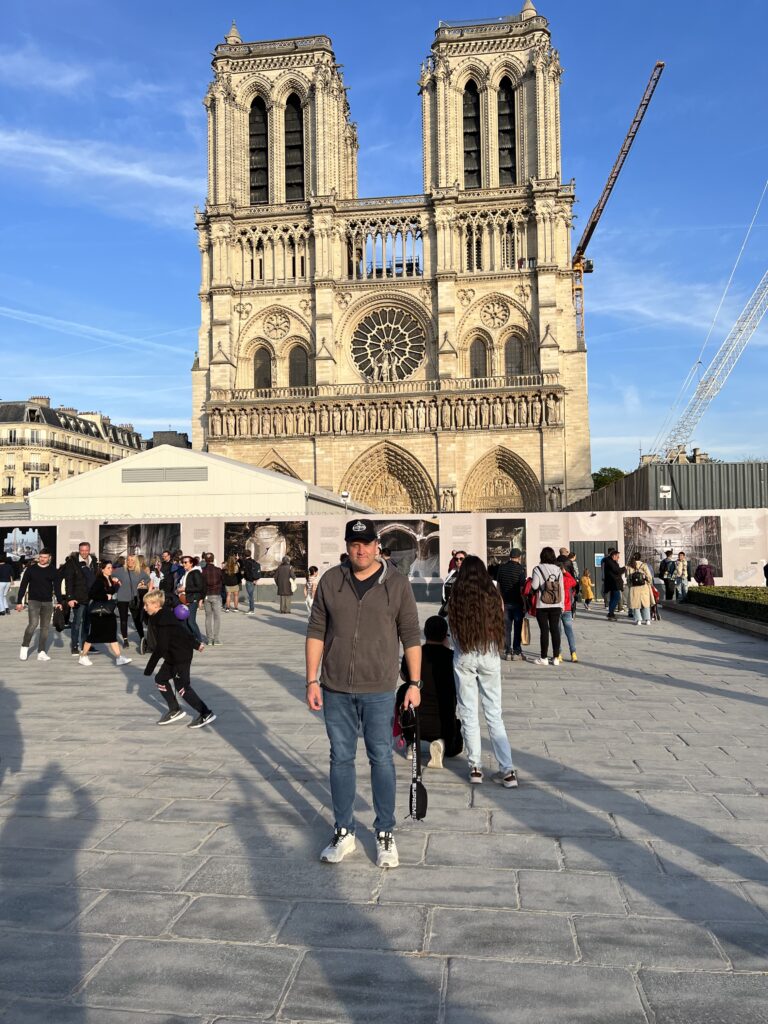 Here I am in front of the cathedral at Notre Dame, now undergoing reconstruction from the fire a few years back. They erected a grandstand of bleachers in front of it so the city can watch the restoration take place. It's a breathtaking building to stand in front of. Just epic.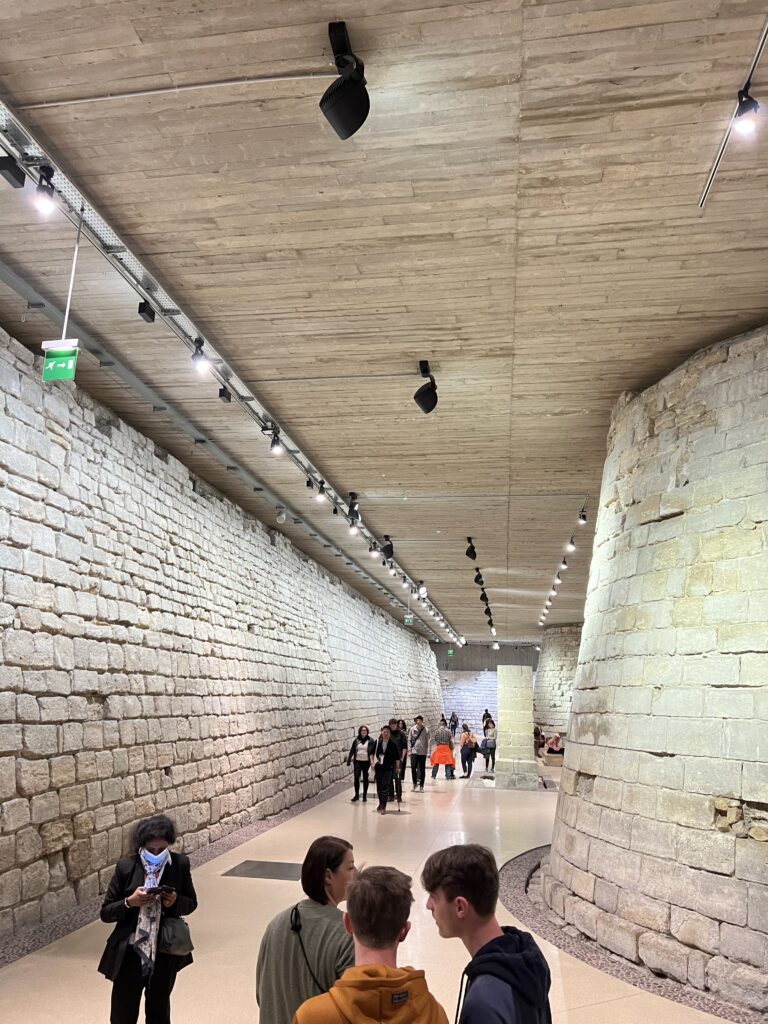 You're looking at the walls of the moat that used to surround the Louvre, which was originally built as a fort to protect the city. The castle stood from 1190 through the 16th century. It didn't become an art gallery until the end of the 18th century. The moat and castle keep weren't discovered until 1984 when archeologists got under the museum and unearthed the ancient foundations. In 2016 visitors were able to walk down here and see it for the first time. As you walk through, you notice that many of the bricks have a shape carved into them – a square or a circle or a heart. These are the individual insignias of the different stone masons who worked on the project, leaving their mark for us to discover centuries later. Being surrounded by all these antiquities really puts our relatively short time on this earth into perspective.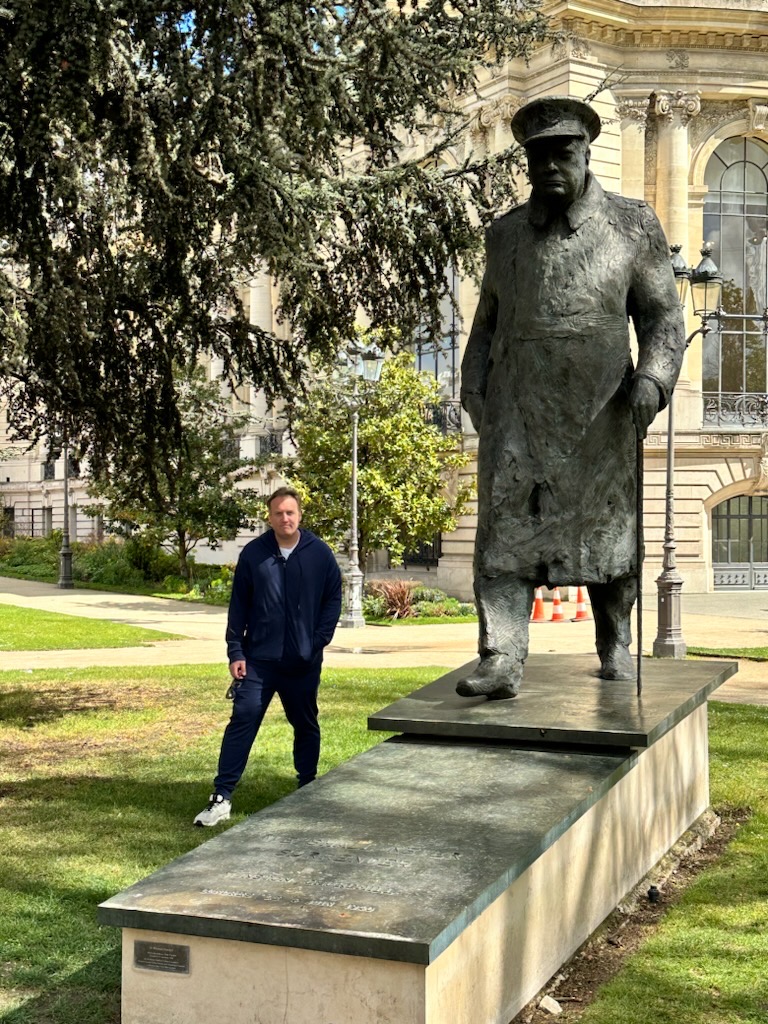 Here I am again with one of my heroes, Winston Churchill, in the Grand Palais area that hosted the The Exposition Universelle during this week in the year 1900. It's inscribed with my favorite Churchill-ism, "We Shall Never Surrender". There's also an avenue named for General Eisenhower nearby.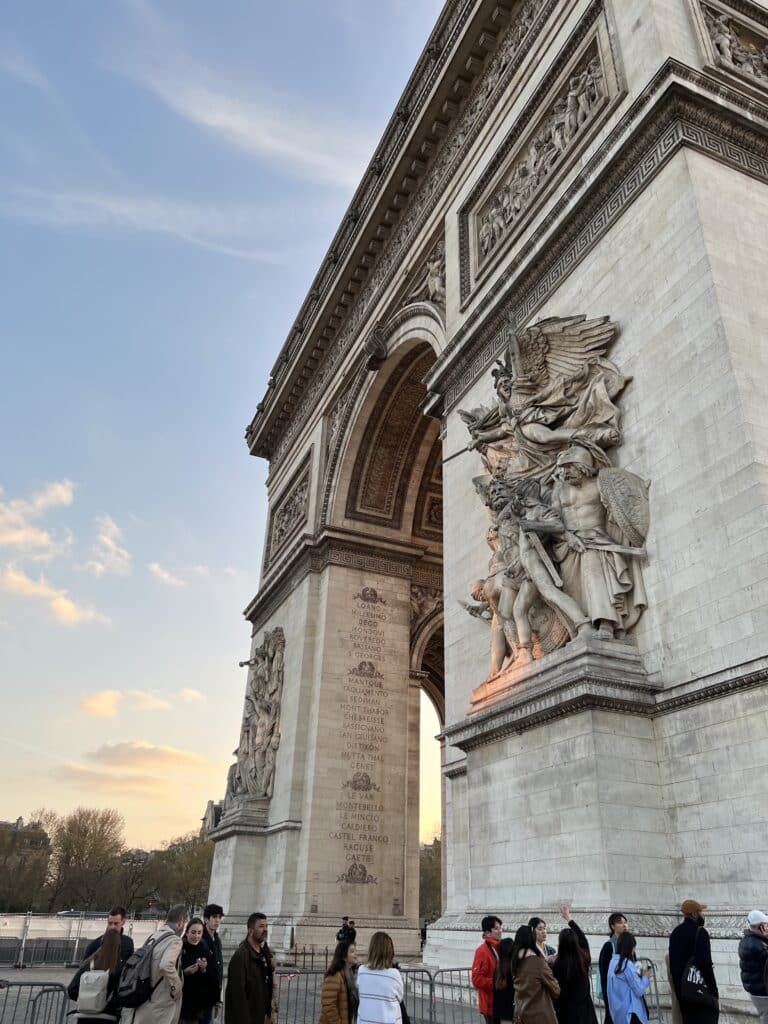 Finally, here's the Arc de Triomphe at dusk, the first thing we went to see. You can walk an interior staircase and go up to the top for an incredible view of the city. We did that rather than going up the Eiffel Tower. It serves as a monument to those who died in the French Revolution and the world wars of the 20th century. Napoleon commissioned its construction in 1806. It wasn't finished until 1836, fifteen years after he died. 
We had Liz Young on TCAF this week!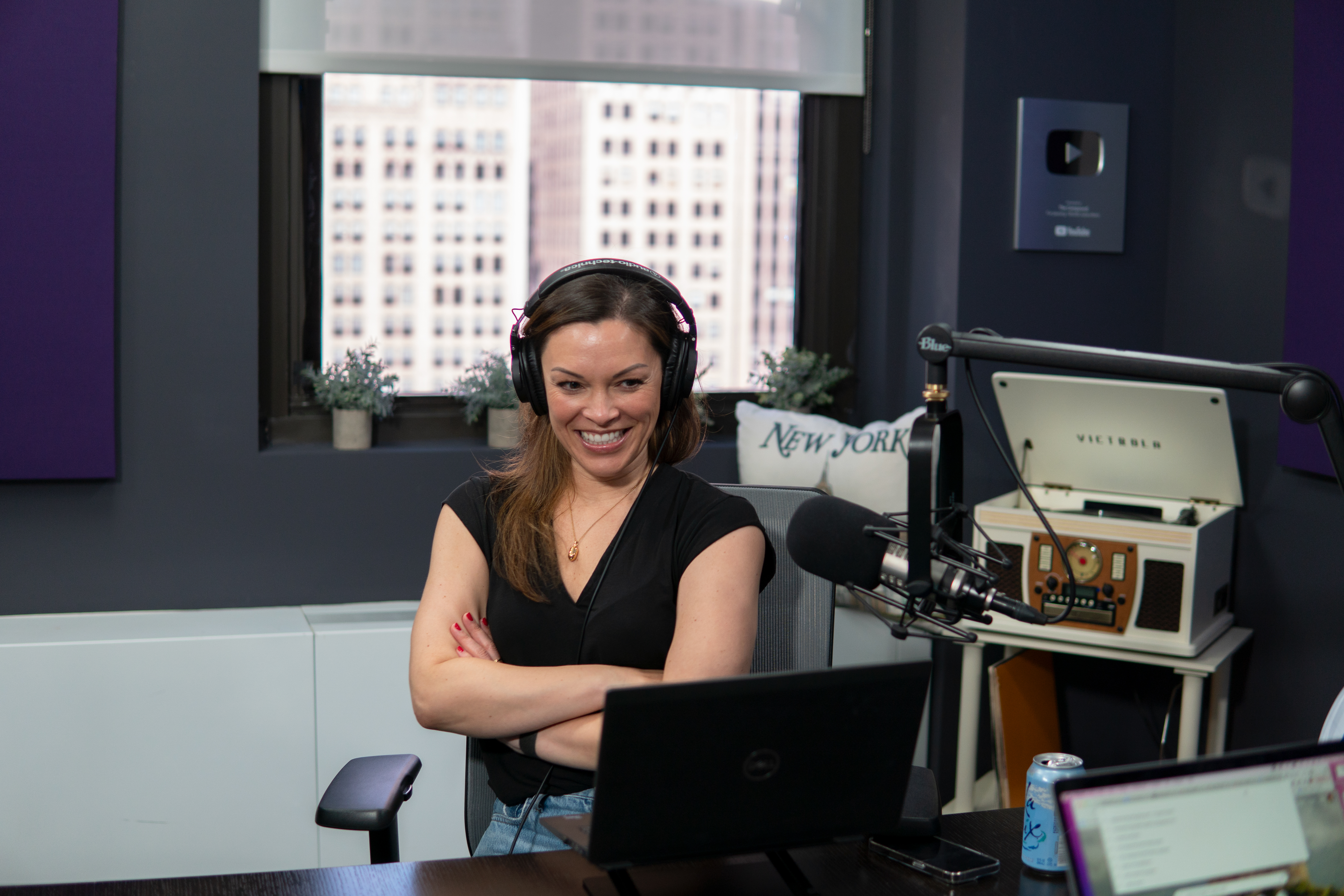 You can watch the new TCAF below or listen as a podcast. 
Podcast version: 
YouTube: 
And if you haven't subscribed yet, don't wait. Check it out below or wherever fine podcasts are played.