I want to start out this week with a big thank you to all our fans, friends, employees and clients who came out to see us in Chicago this week for what can only be described as a whirlwind of productivity and fun. The meetings were meaningful, the catch-ups were long overdue and the food was fantastic. We will be back! If you live in the Chicago area and could use a little help with your portfolio, tax advice or just want a second opinion about how you're investing, we have six amazing people working in the city including three Certified Financial Planners. Talk to us here.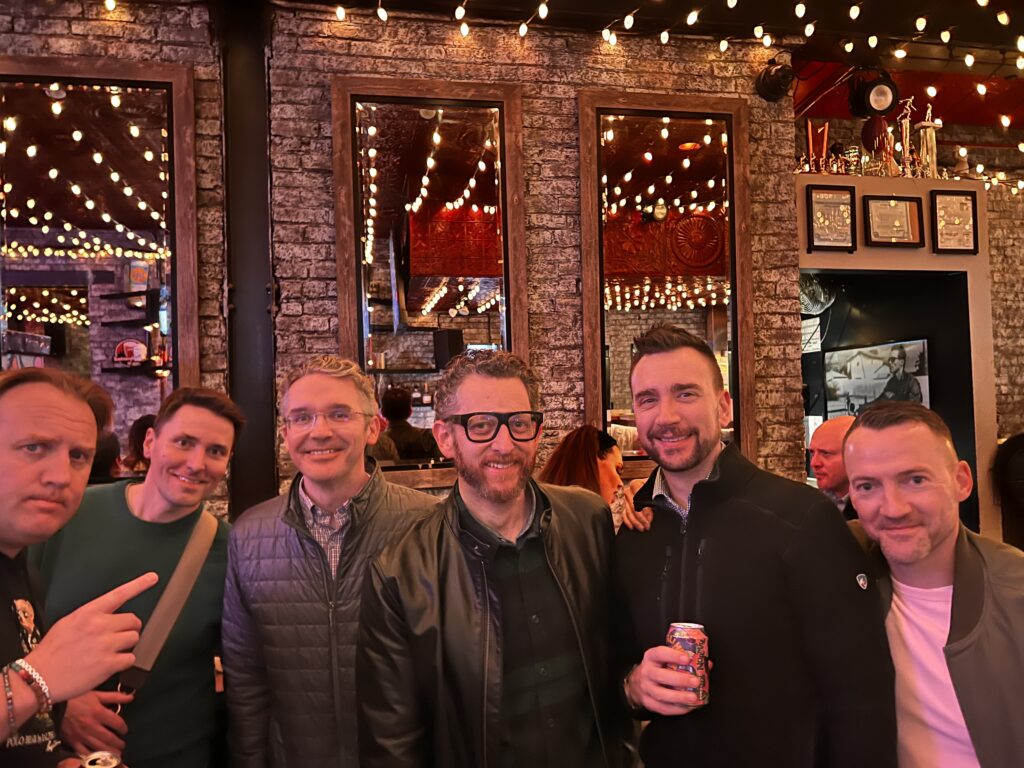 From left to right – me, our newest client service hire Adam, the editor-in-chief of the financial web Tadas Viskanta, our local superstar advisor Jonathan Novy, the legendary Bill Sweet and Ben Carlson.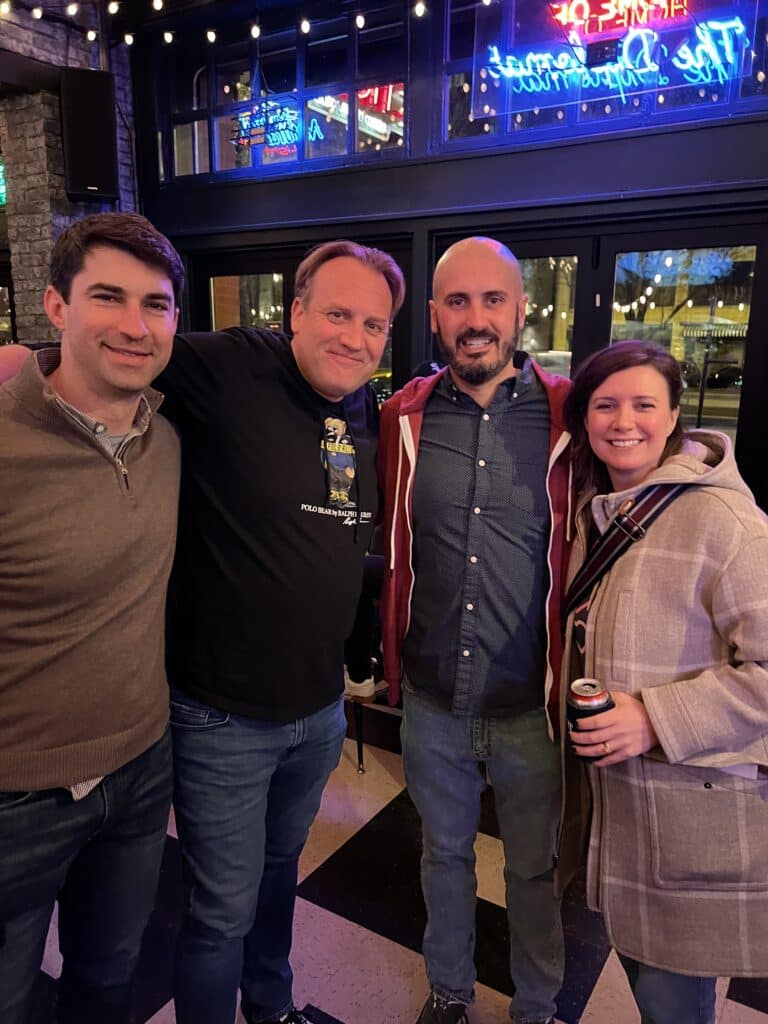 Here I am with our newly hired president Jay Tini (left), my partner Kris Venne and Colleen Barrett who heads our client service division, also a Chicago native. This was taken at Bandit, which has the most insane Britney Spears-themed bathroom, you have to see it to understand the depths of the lunacy. 
All new What Are Your Thoughts this week, posted above. We went live on YouTube from the Hoxton Hotel in Chicago. Having the El train running in by in the background was just an unplanned bonus to filming there. If you want the alert for when we're going live each Tuesday evening at 5:30pm EST, click this link and hit subscribe: The Compound on YouTube
We had fan favorite Carleton English and first time guest Joe Fahmy on TCAF this week! Carleton covers banks for Barron's so it was a very timely appearance. Our friend Joe is a veteran stock trader and brought lots of key insights to the episode.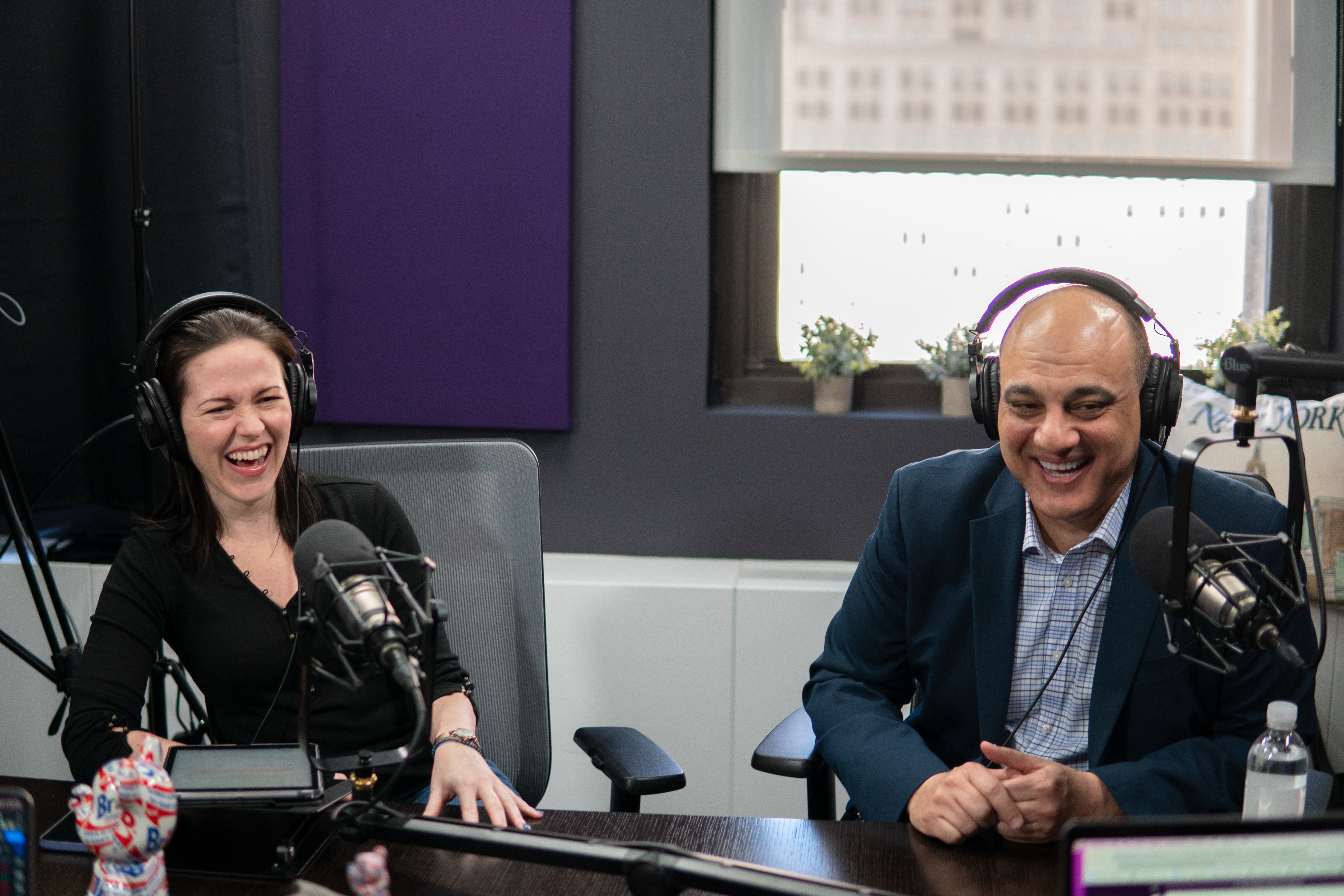 You can watch the new TCAF below or listen as a podcast. 
Podcast version: 
YouTube: 
And if you haven't subscribed yet, don't wait. Check it out below or wherever fine podcasts are played.