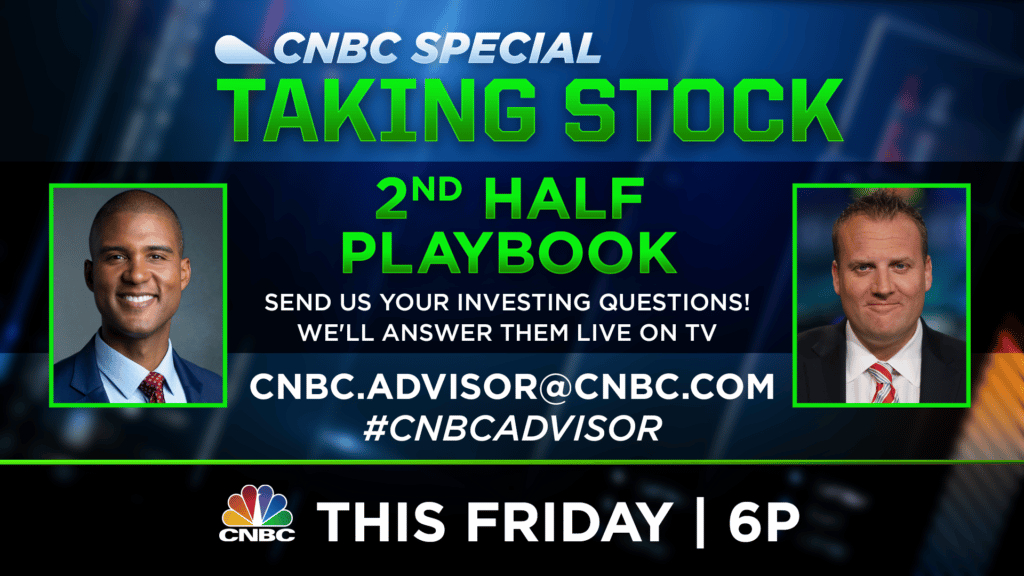 In the summer of 2020, Jim Cramer took a few Friday nights off from Mad Money and the network created a limited series for me called Summer School. Frank Holland was my co-host for most of it and we did a six-week run covering the state of the markets, best practices for young investors, portfolio construction and answering viewer questions live on the air.
Tonight I am returning for a one-off event they're calling Taking Stock: 2nd Half Playbook and Frank will be joining once again. We've been planning the show for two weeks now and I think it's going to be an awesome hour of television. I've enlisted a few of my friends to help out – Jeremy Schwartz (WisdomTree) is coming on to discuss the return of value investing, Jenny Harrington (Gilman Hill) will be sharing some of her favorite dividend stocks, Logan Motashami (HousingWire) will tell us about what's happening with housing and real estate, etc. I am fired up!
I hope you'll watch us live at 6pm EST tonight!