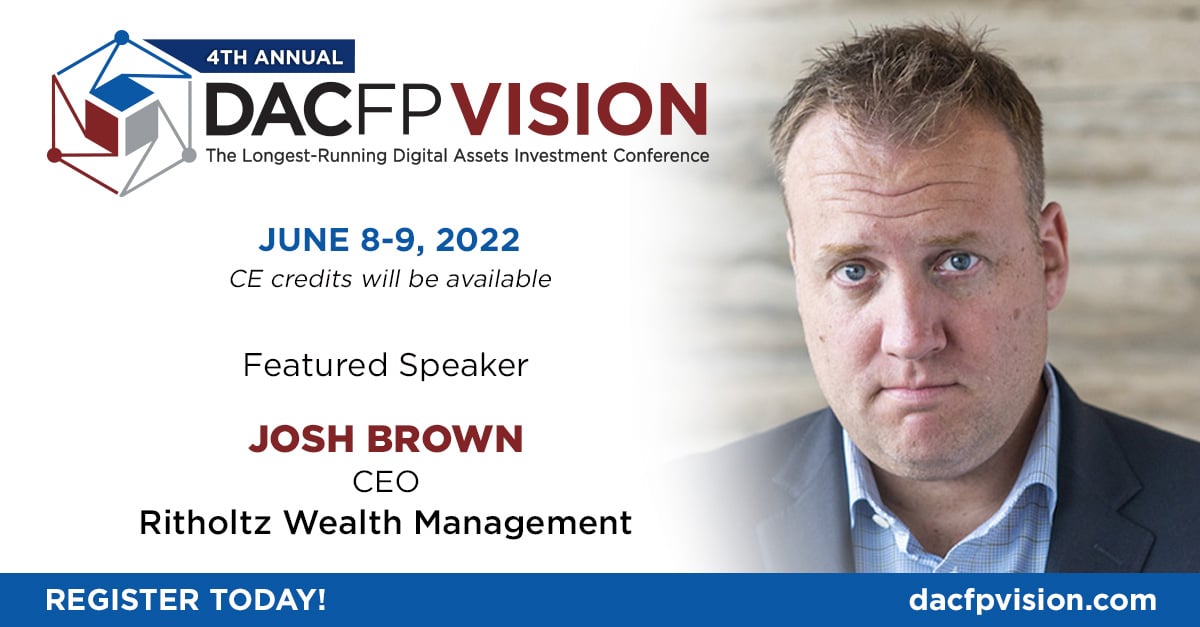 Ric Edelman is holding his fourth annual Vision conference with the Digital Assets Council for Financial Professionals (DACFP) this June 8th and 9th in Austin, Texas. I am not really doing live events this year, only making a couple of exceptions – and this is one of them!
When Ric offered me a slot to speak I jumped at the opportunity. Serious financial planners and advisors are looking for grounded, realistic information about how digital assets will be incorporated into their clients portfolios. The DACFP is at the forefront of this industry-wide conversation. As you can see from the lineup of speakers, it's going to be an awesome experience.
If you are an investment industry professional or an accredited investor, you can register for the event here.
There will be a discount for your room at the Thompson Hotel if you're traveling in from out of town (as I am), you can access it thusly:
To take advantage of our discounted room block at the Thompson Austin Hotel, simply click this link or call the hotel at 737-878-1234 by May 18, and reference our block code: G-DACF.