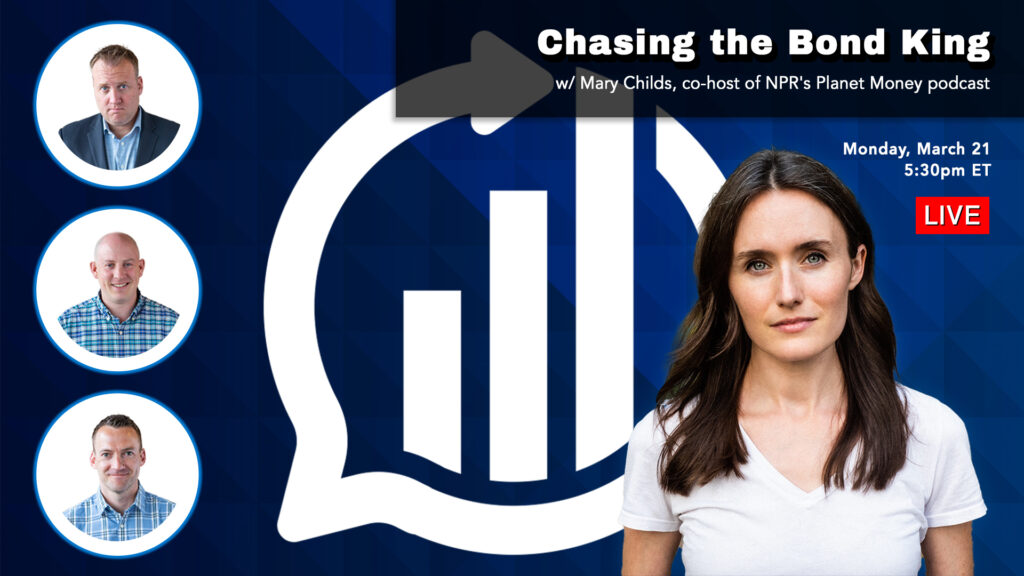 My friend the veteran reporter Mary Childs has spent the last few years interviewing virtually everyone who's ever known or worked with Bill Gross to put together her brand new book The Bond King, now available on Amazon and everywhere else. Mary's got the inside story of the rise and fall of Gross, the battles that led to the end of his reign at PIMCO and loads of great anecdotes sure to delight fans of Wall Street history. 
And (AND!) we have her live on The Compound Monday night at 5:30pm EST for an interactive event with you and a few thousand of our closest friends and fans. Get there early for the live chat, it'll be lit! 
Click over to our YouTube channel and hit the bell to set a reminder. Or add this link to your calendar.