I have a confession to make: I've become fascinated by Ether and the Ethereum blockchain this year.
I've been buying ETH in a monthly dollar cost average via Coinbase for awhile now. The protocol change that took effect this summer spoke volumes about the cohesion within the community of developers and holders. They've moved from Proof of Work (which is environmentally harmful) to Proof of Stake to validate transactions and introduced a mechanism that burns off ETH coins and lowers transaction fees. This was necessary to fend off new base layer protocols like Solana as the battle for market share / mind share rages on.
ETH is more interesting to me than Bitcoin because the Ethereum blockchain looks more like a platform upon which to build actual businesses. I invest in businesses in the stock market. What I don't do is invest in commodities, and Bitcoin is a commodity. "Digital Gold" or Gold 2.0 or whatever. I don't play that game with actual gold – I like investments that produce cash flows and have a real use. So this story made more sense to me than the BTC story as soon as I understood it better.
I own both Bitcoin and Ether but I believe in the Flippening hypothesis and am doing my buying accordingly. If Ethereum's blockchain captures significantly more enterprise activity (DeFi, NFTs, ecommerce, etc) than the Bitcoin chain, then I would imagine its market capitalization would grow accordingly. And that seems to be underway as we speak.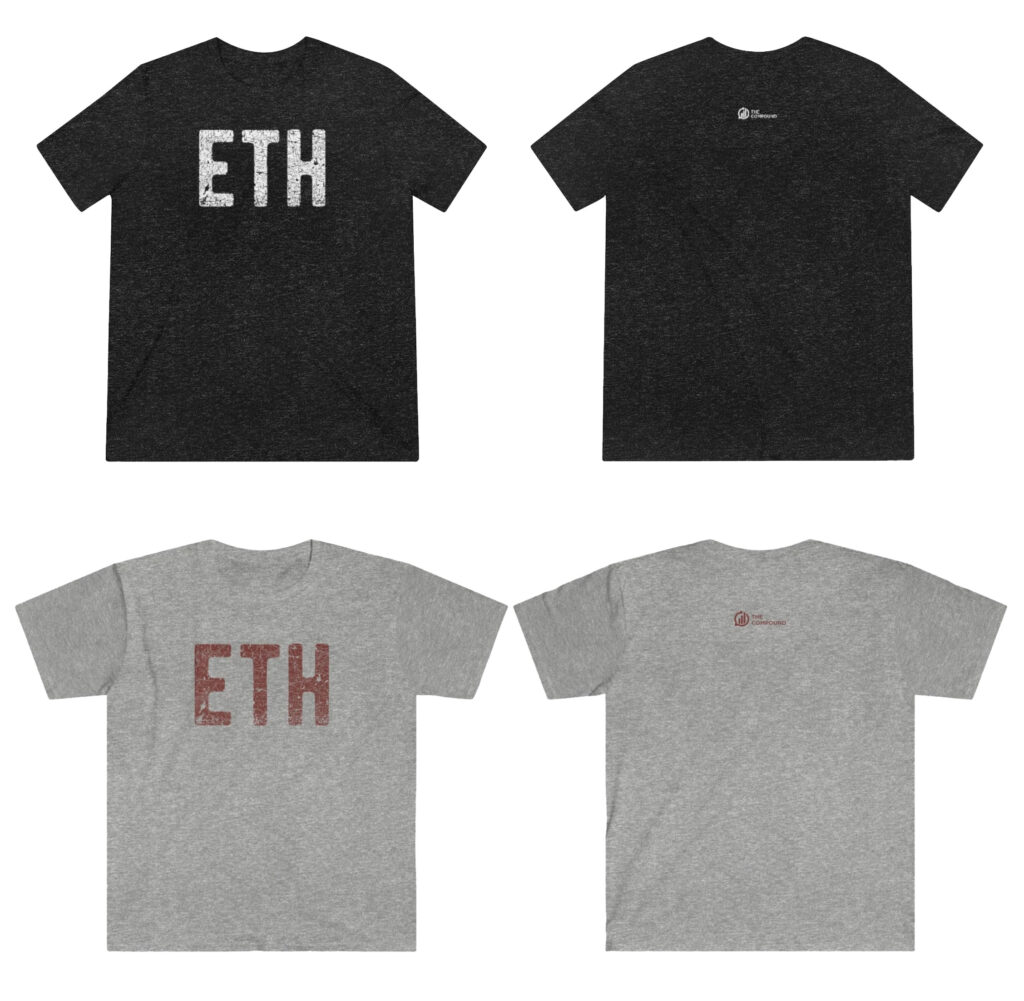 Anyway, the official "ETH Hernandez" t-shirts are available in The Compound Store at idontshop.com right now. We did these in two colorways and a really soft fabric that's meant to remind you of an old t-shirt you've had since college. The official Compound logo is on the back.
I just ordered mine in black, can't wait to rock this. Be the first of your friends to get your very own if you're as fascinated and curious as I am.