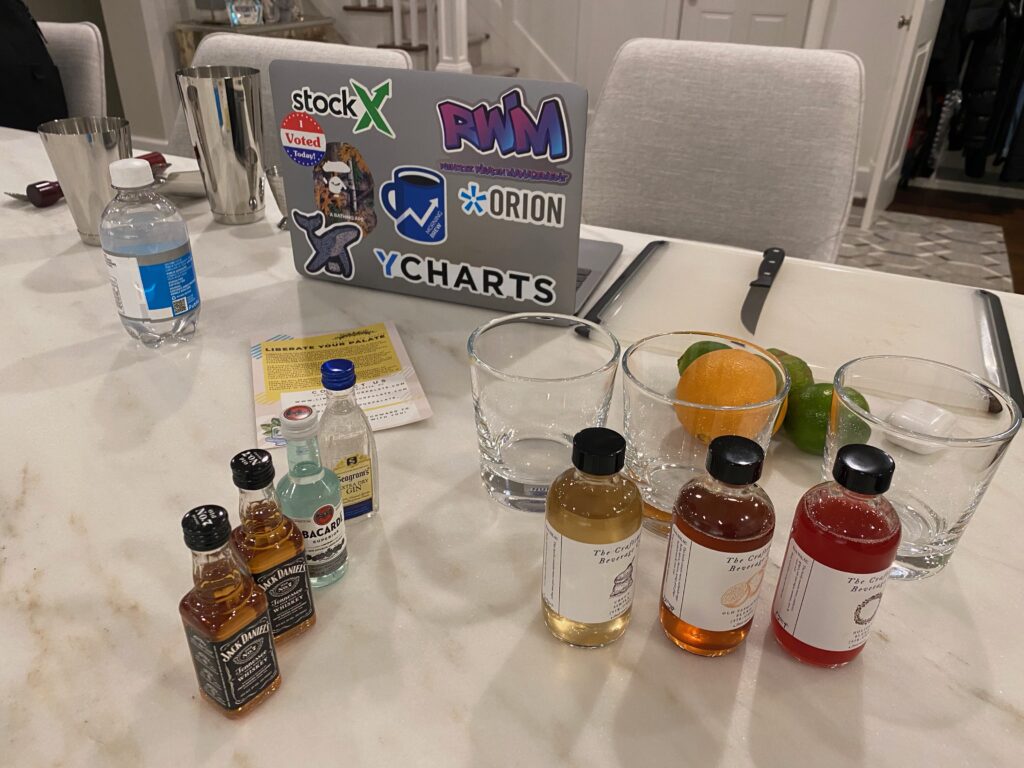 We did a Zoom Christmas party for the Ritholtz Wealth team this week. A company called Liberate Your Palate sent us all the ingredients in advance, plus the bar tools, then sent an instructor into the room to teach us how to make some classic cocktails. never had a Cranberry Gin Smash before, but now I can make them 🙂 The irony of this year's Christmas party is that it's the most inclusive one we've ever had. Ordinarily, the New Yorkers go out and the other half of our employees around the country just get to hear about it after. This year, we were all together, alone, but at the party. If that makes sense…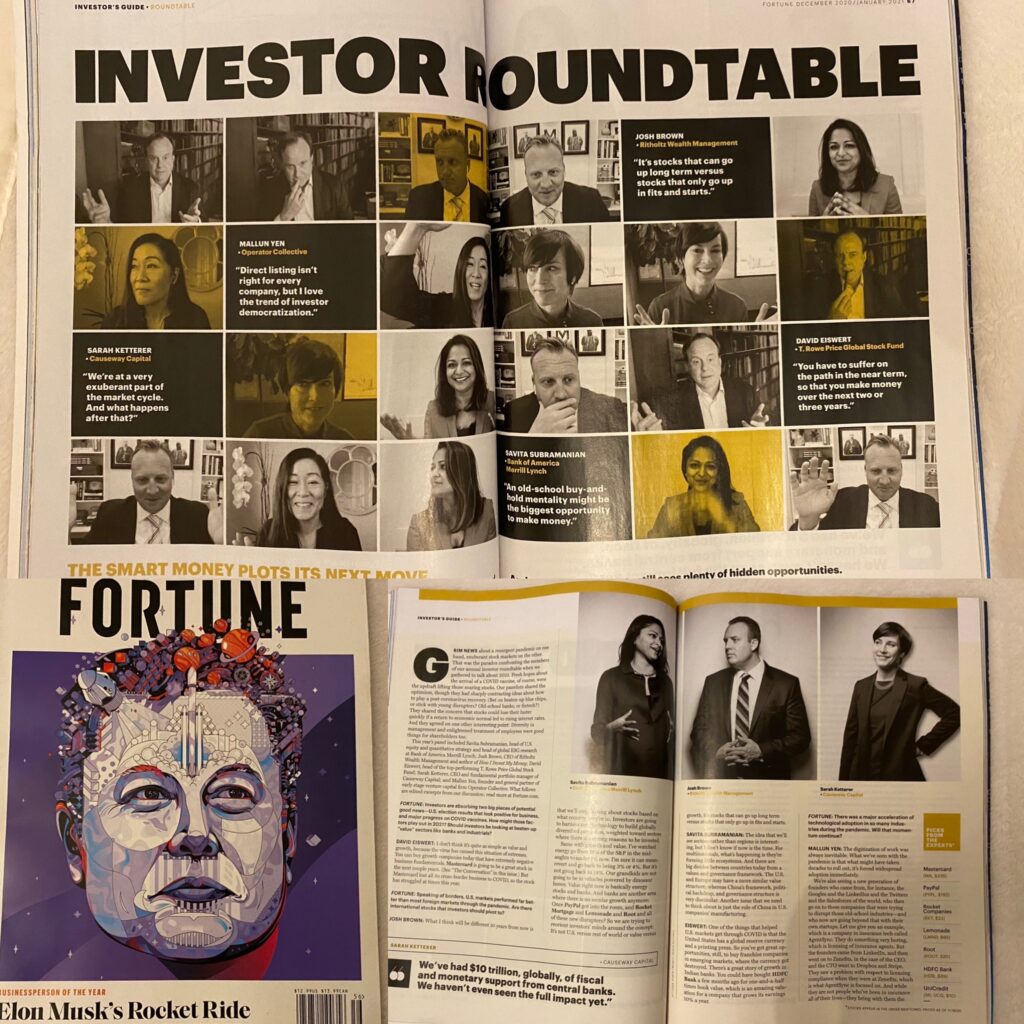 Oh, my Fortune Magazine feature hit stands this week. The physical magazine. I'm with Savita Subramanian and the rest of the roundtable in here talking about 2021! My big prediction for next year was that direct indexing is going to turn the whole investment industry on its head. Read it / watch it here if you can't find a copy. 
Thanks for checking out the podcast this week, we had our biggest first-day downloads ever for this new episode. Thanks to Anthony Scaramucci for jumping on to talk hedge funds, returning to Wall Street from Washington and a whole lot more. You can listen above or find it on your favorite podcast app here. 
Rob Arnott came through this week to talk about the the toughest issue the S&P 500 index committee has ever faced – to add or not to add Tesla, after a 700% rally this year. Rob calls it one of the top five bubbles he's ever seen. Subscribe to our YouTube channel for more of these! 
These are the top posts on the site this week, in case you missed it: