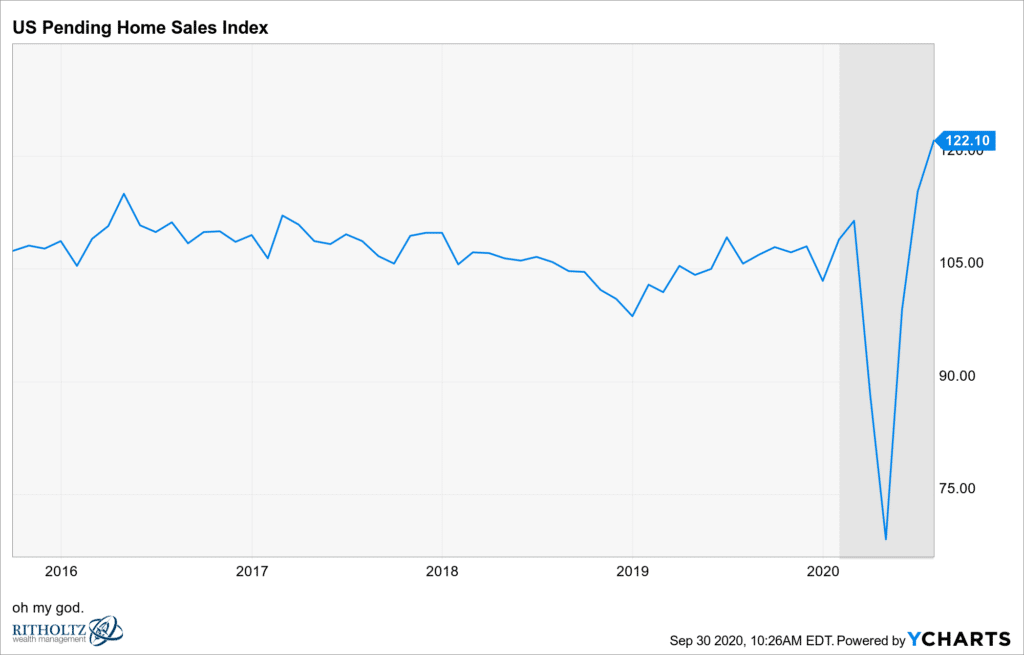 Just a few minutes ago, we got a pending home sales number for the month of August that absolutely crushed the expectations.
Pending home sales rose 8.8% in August compared with July, reaching a record high pace, according to the National Association of Realtors survey, which dates back to January 2001. Sales were 24.2% higher than August 2019.
That 8.8% number was supposed to be more like 3%.
On the newest episode of my podcast, I covered the housing boom and talked with Logan Mohtashami about why this is a trend that should persist through at least 2024. This is one of those secular trends that every investor should be aware of. If you haven't heard it yet, I'm embedding it below…
…or you can find it on your favorite podcast app here.