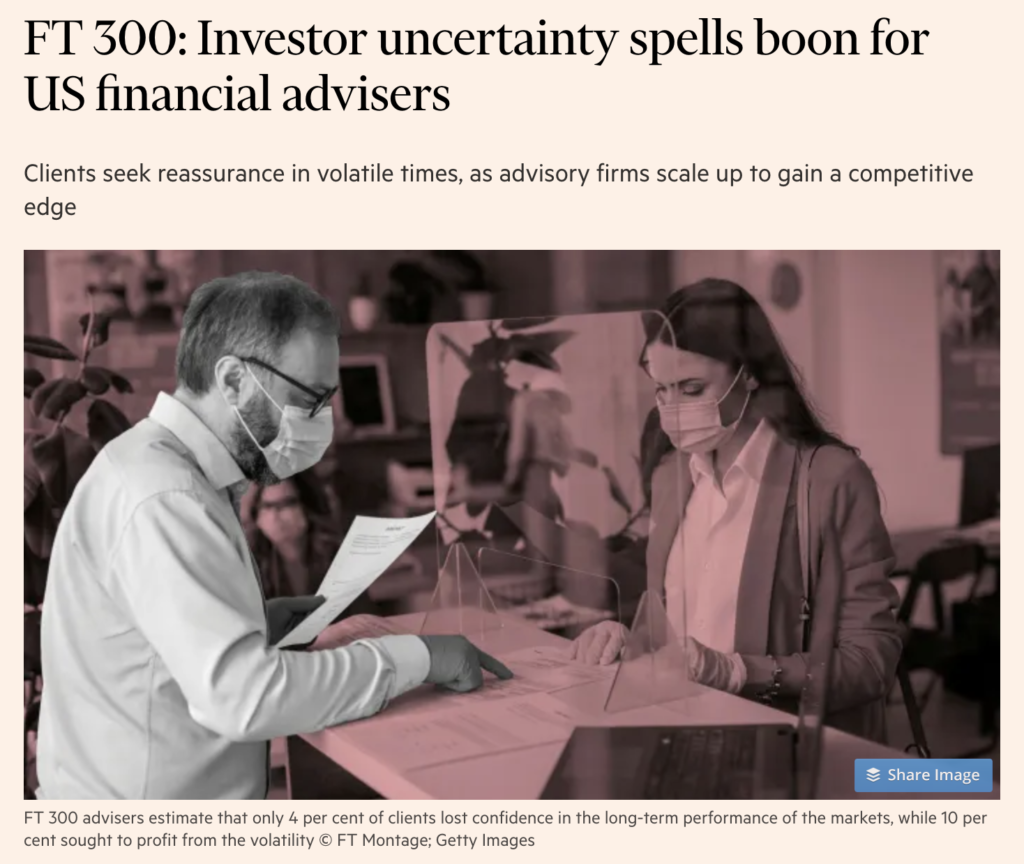 This achievement by the 32 members of my firm is extremely gratifying. Being named to the top 300 wealth management firms – one of only 27 selected out of New York State – is an honor and thrill. We never take these moments of recognition for granted. Barry and I have people asking us to help them invest everywhere we go, around the clock. We never hesitate for a moment knowing that the caring, dedicated men and women at RWM will do an outstanding job.
You can see the whole list, which includes many wonderful firms we are proud to be associated with, at the link below:
FT 300: Investor uncertainty spells boon for US financial advisers (Financial Times)
You can talk to us about your financial plan and portfolio here, Certified Financial Planners are standing by!