The economy has bounced back somewhat from the worst of the pandemic lockdowns this April and May, but most of the fuel for that bounce back came from the Treasury's direct payments to households and expanded unemployment benefits. As I explained the other day, it turns out that an increase in spending by the UNemployed was the leading factor. Here's the chart: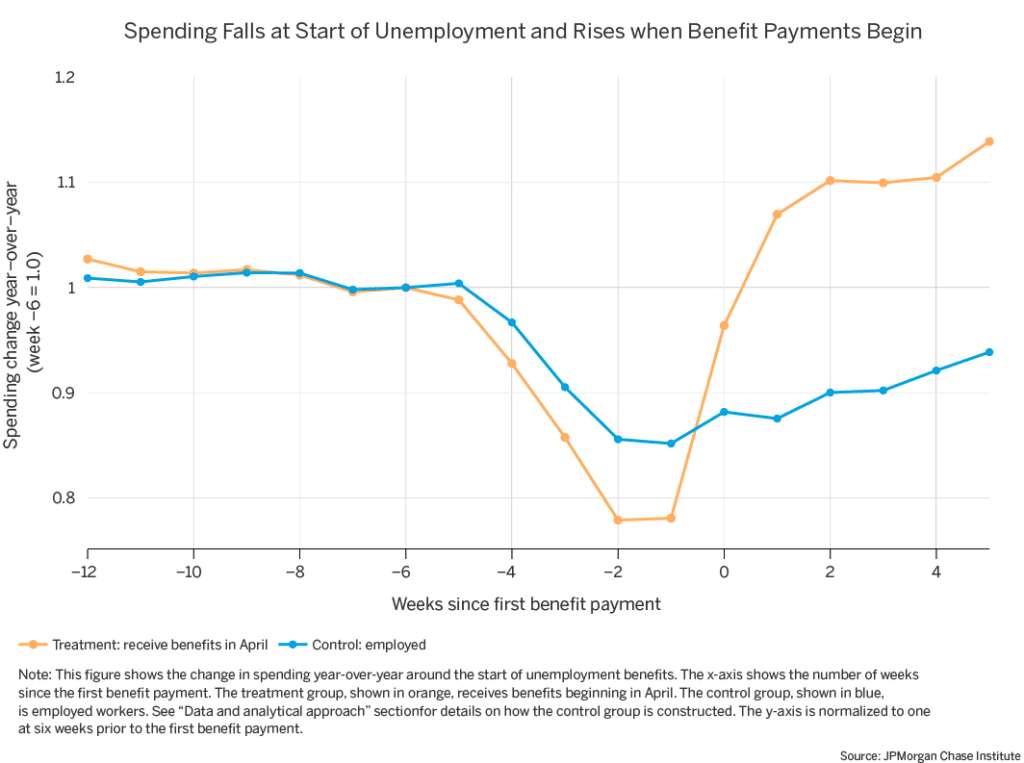 On July 31st, the expanded unemployment checks from the feds ($600 per week) will sunset. Congress and the White House are currently in negotiations to extend this policy in some amount, and I think they will. There are still between 15 and 20 million people who need it. There's also a chance of another direct deposit for households earning under a certain amount as per their most recent IRS income tax filing. Last time it was over a thousand dollars. It helped. I wonder what amount they'll send this time, and to how many people.
Either way, better hurry. Because the air pocket is nigh. Even if the government reaches a decision on the new COVID-19 related stimulus package with these items in it as well as other forms of aid, it will still be too late to arrive as expected.
Tens of millions of laid-off American workers will go weeks without federal jobless aid — because Congress hasn't renewed the benefits in time for overwhelmed state unemployment systems to adjust their computers.

State offices will need weeks to reprogram their systems to account for an extension of the $600 weekly federal payments that expire on Saturday — or any changes that Congress makes to the benefit amount or eligibility rules. That comes on top of hardships faced by workers in states like Washington and Nevada, who are already waiting months to get their first payments in the middle of the coronavirus pandemic because their unemployment offices can't handle the historic flood of claims.
The air pocket will immediately show up in consumer spending and confidence. We're talking about households living check to check right now, with the highest uncertainty they've ever felt. Going a couple of weeks or more between deposits is going to produce a lurch down for the overall economy that's now unavoidable. We're already in a big air pocket until a vaccine comes along. So this is a smaller air pocket inside the bigger air pocket. Air pockets wrench the data and spook the market's horses. You'll see.